For decades, TEAC has produced the finest in consumer and high-end audio listening gear, with TASCAM focused on the best in recording technology. With the success of TASCAM's products for podcasting, including its MiNiSTUDIO-series of audio interfaces, it's only natural that TEAC/TASCAM take advantage of the podcasting medium to creatively communicate with people interested in music and audio.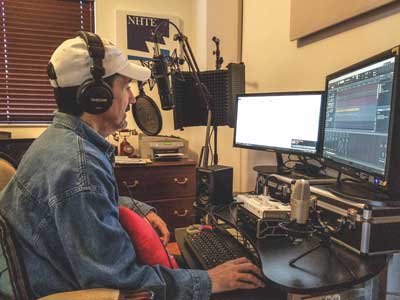 While the company's popular TASCAM Talkback podcast, hosted by veteran podcaster Bruce Wawrzyniak, speaks directly to podcasters, Capture Your Art, also helmed by Wawrzyniak, has a broader mandate: bring together musicians, engineers, producers, and fans to celebrate all things audio, with a focus on TEAC and TASCAM products and their users. Capture Your Art will be presented on Tuesdays, alternating with TASCAM Talkback.
Well known as the host of Now Hear This Entertainment, Bruce Wawrzyniak and his guests will discuss a wide variety of music- and audio-related topics, ranging from hobby and professional-level music recording to audio for picture, field recording for sound design, turntables, high-resolution audio playback, and installed sound systems.
"Bruce has done a spectacular job with TASCAM Talkback, and we're excited to join forces for another foray into podcasting," proclaims TEAC/TASCAM Director of Marketing Eric Larsen. "As an audio-focused company, podcasting is an obvious - and ideal - way to communicate what we do, why we do it, how we do it, who we do it with, and who we do it for."
"We're going to have a lot of fun with Capture Your Art," promises Wawrzyniak, "and it'll be conversational, informative, and engaging. It's not simply a how-to show, not just an interview show, and it's not all gear talk - it will be all of these and more. Between Capture Your Art and TASCAM Talkback, podcast lovers with a passion for great audio can look forward to spending each Tuesday with TEAC/TASCAM."
Capture Your Art debuts on February 6, 2018. Like TASCAM Talkback, it will be available at www.tascam.com, iTunes, Stitcher Radio, and TuneIn Radio.