TASCAM introduced a number of innovative new products designed for the professional installation, sound reinforcement and House of Worship markets, including the new SS-R250N solid-state recorder and SS-CDR250N solid-state/CD recorder, as well as the RC-SS150 controller, IF-DA2 Dante card, and the CD-A580 Cassette/CD/USB Player recorder.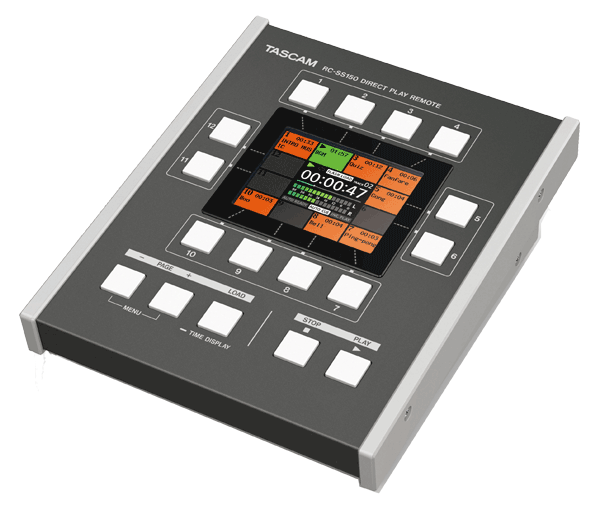 Building on the best-selling SS-CDR200, the SSR250N and SS-CDR250N meet and exceed the demands of modern installations, offering powerful features like networking, scheduled recording, and optional Dante support via the IF-DA2 Dante card.
These powerful units have also been designed to pair with and power the innovative RC-SS150 Flash Remote controller. Built for years of use, the RC-SS150 features a full color LCD screen, Start and Stop control and 12 flash play buttons.

TASCAM is also proud to announce the CD-A580 CD, USB and Cassette Player/recorder, a feature-rich, multi-platform playback unit designed for years of trouble-free use.
"To be a good driver, you have to check the rear view mirror," remarked Joe Stopka, Director of Sales and Business development for TASCAM. "As much as the audio world is shifting to digital, there is still strong market demand for a cassette device. And the CD-A580, with the ability to not only play cassette but to record from cassette to MP3 on USB is the perfect bridge from the past to the future."
The new range of TASCAM Professional Rackmount product expected to ship in the coming months with anticipated MAP prices of: SSR250N $799.99; SS-CDR250N $999.99; RC-SS150 $399.99; IF-DA2 $299.99; CD-A580 $399.99. www.tascam.com.