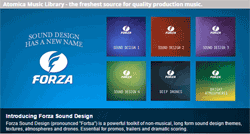 ► Atomica Music is proud to announce the release of 17 new CDs including the launch of our 11th catalog - Forza Sound Design. Forza (pronounced Fortsa) is a powerful toolkit of non-musical, long form sound design themes, textures, atmospheres and drones -- an essential resource for imaging. CDs include Energizer, Post Rock, Sound Design 1, Kings & Queens and more. www.atomicamusiclibrary.com.
► On Saturday, May 16th, the International Music Software Trade Association and SAE Institute Los Angeles will partner to host IMSTA FESTA, a celebration of music technology. IMSTA FESTA brings a collection of top music technology companies together in an environment where they can interact with music makers face-to-face. IMSTA FESTA is known for bringing reputable music industry professionals under one roof for this limited engagement. Panels bring together an array of industry experts to discuss the state of the music business, technology and more. "IMSTA FESTA is the best opportunity for software manufacturers and software users to meet face to face to learn and share with each other," commented IMSTA Executive Director Ray Williams. IMSTA FESTA is a FREE event open to anyone interested in the art of music making; professional and semi-professional musicians, songwriters, music producers, and audio engineers, as well as music students and educators. All visitors must register online at www.imsta.org via the REGISTRATION tab.

► Pro Sound Effects released its Master Library 2.0. The 2.0 upgrade brings over 30,000 new sound effects, an online access feature, annual updates and new subscription pricing options. Now totaling 2.1 Terabytes and 175,000 sound effects, Master Library 2.0 is PSE's most comprehensive library for professional media production. The Master Library is delivered on a custom USB 3.0 hard drive and now includes access to PSE's Online Library, allowing users to audition and download sound effects from any computer with an Internet connection. Multi-user server-side licensing is also available for Soundminer, Netmix, Basehead and other audio asset management systems. The 2.0 upgrade adds over 30,000 carefully curated sounds that cover categories such as Ambiences, Audiences, Cities, Combat, Foley, Nature, Sports, Transportation, Weather and beyond. www.prosoundeffects.com.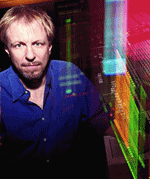 ► Producer-mixer-author Bobby Owsinski has launched his new 101 Mixing Tricks online coaching program that's designed to help musicians, songwriters and even experienced engineers take their mixes to the next level. Presented in a video format, Owsinski shares the secret mixing tips and tricks gathered from some of the all-time great hit makers in a visual presentation that makes it easy to instantly apply to your own mixes. 101 Mixing Tricks is divided into 5 modules: drums and percussion, guitar and bass, keyboards, lead and background vocals, and a specialty module featuring tricks and tips for EQ, compression, automation, sound replacement and balance. Bobby Owsinski's 101 Mixing Tricks coaching program is priced at $497. 101mixingtricks.com. ►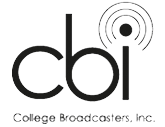 ► The CBI Board of Directors has released entry information for the 14th annual Student Production Awards. Entry information is available online at the 2015 National Student Production Awards page, and submissions are now open. Submissions will close on Friday, May 15. Awards will be presented as part of the fourth annual National Student Electronic Media Convention, to be held Oct. 22 – 24, 2015 at the Hyatt Regency Minneapolis. The National Student Production Awards honor outstanding student work in electronic media, and include more than 20 submission categories — including promos, news reporting, best DJ, comedy, entertainment, many sports categories and more for video and audio — as well as general categories in station imaging, website design and Social Media Presence. For each category, up to four finalists are chosen and announced before the conference. Winners and finalists are honored at the awards pre­sentation. For a complete list of all 24 categories, visit the 2015 National Student Production Awards page. Last year, over 800 entries were submitted, and 96 entries chosen as finalists and winners. Advisers and industry professionals interested in judging contest entries may contact Hames at This email address is being protected from spambots. You need JavaScript enabled to view it.. Sponsorships are available for awards as well. For more information, email Mark Maben, CBI Develop­ment Director, at This email address is being protected from spambots. You need JavaScript enabled to view it.. Additional information on the National Electronic Media Student Convention may be found at the Minneapolis Convention website.