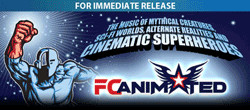 ► FirstCom Music has unveiled a first of its kind music licensing catalog, dubbed FCAnimated, designed to provide sonic scoring tools for editors and producers of comic book movies, online graphic novels, video games, sci-fi productions, digital media, animation, and graphic arts. Upon unveiling FCAnimated, Ken Nelson, FirstCom Senior Vice President and Executive Producer commented: "With this collection, we set out to provide a unique solution for the production community. FCAnimated is the soundtrack for modern myths and fantastic adventures. This is the music of cinematic superheroes, mythical creatures, and sci-fi worlds, all of which are texturally described in sets of cues designed to work together to support plot devices, segments and storytelling. Whether a project needs an adrenaline jolt of musical energy, an over-the-top heroic theme or a creepy sonic environment, this collection serves as a one-stop solution." For FCAnimated, FirstCom tapped composer and sound designer Wendell Yuponce, well-known for his work on Madefire Motion Books. Yuponce has earned a following as an audio expert bringing to life the pages of motion books and graphic novels. Yuponce is also a successful composer for TV, commercials and films, and his credits include "Curb Your Enthusiasm" (HBO); "Minor Adjustments" (NBC); "History of the Joke" featuring Lewis Black (History Channel), amongst many others. FCAnimated was released as an initial series in 5 volumes: Singularity - Interconnected, key and tempo related cues, drones, risers, themes and transitions that can be used alone or in combination to assemble dramatic adventure soundtracks; Dragons, Fairies and Witches - Family adventure, magic, sprites, mythology, animation, children, fairy tale, fantasy suspense, story telling; Regions of Darkness - Unifying theme and underscores, accents, terror, horror, tension, suspense, ethnic winds, orchestra, supernatural, fantasy horror; Retro Creature Features - Fun Saturday morning retro TV, campy horror, old time Sci-Fi sounds and 8-bit video game goodness; and Gods and Heroes - Heroic, mythological, larger-than-life themes and transitions for scoring action, adventure, animation, competition, sports and trailers. www.firstcom.com.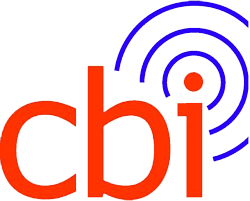 ► Registration is now open online for the 2015 College Broadcasters, Inc. (CBI) National Student Electronic Media Convention, to be held Oct. 22-24 at the Hyatt Regency Minneapolis. The 2015 NSEMC will feature Keynote Speaker Lori Lewis of Jacobs Media. In addition to her extensive experience in social media strategy, Lewis brings a background in radio broadcasting to this year's convention. Her radio resume includes time as an on-air personality at stations in Las Vegas, Nev., Mobile, Ala., and Tampa, Fla., and as program director for WSMJ Baltimore. A pre-convention workshop for new and emerging advisers is also available. Learn the ins-and-outs of broadcast advising from seasoned experts on Wednesday, Oct. 21. Session proposals are being accepted through Aug. 1 on the convention website as well. CBI is seeking proposals on any topic related to electronic student media from students, advisers, managers and industry professionals. For more guidelines and to submit a proposal, visit askcbi.org/minneapolis/session-proposals. Also available on the Minneapolis NSEMC website is information about sponsorships and exhibiting, as well as hotel reservations. College Broadcasters Inc. represents students involved in radio, television, webcasting and other related media ventures; ensures a commitment to education and the student pursuit of excellence through active involvement in electronic media; promotes cooperative efforts between the association and other national, regional, and state media organizations; facilitates the discussion of issues related to student-operated electronic media; and other community oriented programs. CBI currently represents more than 225 active radio and television member stations. www.askcbi.org.

► Gordon Hempton, the Emmy-winning nature recordist, announced a partnership with Pro Sound Effects to include his entire Quiet Planet® nature recordings catalog in the Pro Sound Effects® library and related multi-user licensing options. Hempton has spent three decades searching the globe to record nature at its most pristine and has released over 42 hours of recordings under Quiet Planet. The Pro Sound Effects Master Library 2.0 will now feature an additional 42 GB and 1,000+ sound recordings from Quiet Planet's collections including Essentials, Winds Thunder & Rain, Flowing Water, Waves, Prairies, Tropical Forests and Deciduous Forests. In addition, Quiet Planet will release several new collections each year. www.prosoundeffects.com.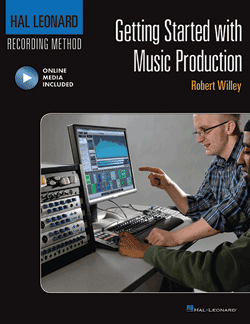 ► Hal Leonard Books has published Getting Started with Music Production. Written by Dr. Robert Willey, recipient of the Excellence in Teaching Award 2013 from the UL Lafayette Foundation, this book will help readers quickly learn how to record and mix music with a digital audio workstation (DAW), understand basic audio principles, and will help more advanced practitioners hone their music production skills. Getting Started with Music Production is intended for college music majors, high school students, and independent learners. $29.99 (US). www.halleonardbooks.com.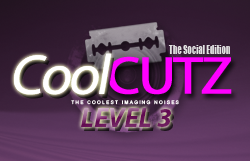 ► Cool Cutz Level 3, The Social Edition is the newest fx library by Sticky FX and Lekker Hip Audio from The Netherlands. It's the third in this series and contains over 130 imaging fx and work parts geared towards social media imaging. The library includes more than 25 social notification fx as well as message tones, calendar reminders and other sounds associated with social media. Each one comes in the full and stripped version. 99,00 EURO. www.stickyfx.com.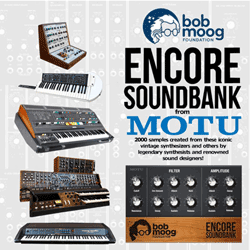 ► MOTU and the Bob Moog Foundation announce the release of the Bob Moog Foundation Encore Soundbank, a new collection of instrument and percussion sounds produced in commemoration of Bob Moog's recent 81st Birthday. In a charitable effort to raise funds for the foundation, over twenty legendary synthesists and renowned sound designers donated original samples to assist with the creation of the sound library, which offers over 2 GB of material. Now available for purchase from the MOTU website, the library is fully compatible with any host software on Mac or Windows that supports virtual instruments, including popular DAW software such as Ableton Live, Avid Pro Tools, Cockos Reaper, and MOTU Digital Performer. All proceeds from the sale of the Encore Soundbank will benefit the Bob Moog Foundation. www.motu.com/moog-encore.

► The National Association of Broadcasters (NAB), Radio Advertising Bureau (RAB) and Broadcast Education Association (BEA) announced the first-ever Radio Show Student Scholars Program in which 130 undergraduate and graduate students will be awarded registration scholarships and special access to the 2015 Radio Show, held September 30-October 2 in Atlanta. The program is designed to encourage and prepare students for successful careers in radio. Selected students will receive complimentary registration and invitations to pre-conference events on September 29, such as the NAB Education Foundation/BEA Career Fair and Radio Show Scholars Orientation, networking opportunities and special events. Students will also be recognized throughout the Radio Show for their participation in the program and to promote their presence at the event. Rolling acceptance notifications begin on July 1, with all selected students receiving notification by September 3. www.nab.org.
► Benztown announced that it has entered into an agreement with Jeff Schmidt to acquire 50% of Alien Imaging, a San Francisco, CA based sound design company and form Alien Imaging LLC. Concurrently, Benztown announces that it will offer Alien Imaging's new audio production package, "AI FX", to radio stations for cash or barter. The new audio imaging package includes 300 brand new sound effects, music elements, drones, and other creative Imaging elements, and will build upon Benztown's existing production library offerings. Benztown and Alien Imaging will provide quarterly package updates and back catalogues to affiliates. Alien Imaging launched in 2002 as a boutique Radio Sound Design shop by Jeff Schmidt, an 18-year Major Market Radio Imaging Creative Director and Video Game Sound Designer. Since 2002, Jeff has created 12 Alien Imaging FX libraries containing over 4500 individual sounds. www.benztown.com/alienimaging, Alien-Imaging.com.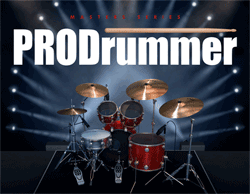 ► EASTWEST has released ProDrummer 1 & 2, new dedicated drum virtual instruments that combine meticulously recorded drum sounds, pre-mixed drum kits by top recording and mix engineers with drums performed by top drummers, and MIDI drum grooves. The first two volumes of ProDrummer are new additions to the catalog of EASTWEST's newly launched subscription model Composer Cloud or can be purchased individually. Apart from a combined 100 Gigabytes of professional drum sounds in the two volumes, ProDrummer also features 16 channels of pre-mixed drum kits from the producers using the state-of-the-art tools in the ProDrummer software. The producer's drum mixes can be used as they are, or as starting points to customize to the users' needs and taste with the included tools, such as Solid State Logic EQ and Dynamics, Transient Shaper, and the legendary Stereo Bus Compressor; Ohmforce's Ohmicide multiband dynamics and distortion effects processor (perfect for creating EDM drum tracks); plus EASTWEST's Velocity Processor, Amp Simulator with 80 presets, and Expanded Convolution Reverb with 726 Additional Reverb Pre-sets. All parameters in ProDrummer are user adjustable and can be saved as custom user pre-sets. Available now in Composer Cloud starting at $29.99/month; or purchase individually for $199 each. www.soundsonline.com/prodrummer. ►