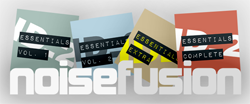 ► London based audio branding and sound design company Noise Fusion has launched a new collection of imaging FX packages called the ID_2 Essentials Series. The core of the Essentials Series is Noise Fusion's large and highly acclaimed ID_2 effects library, which is currently heard on radio stations around the world. The series is made up of four diverse packages and includes a brand new collection of 150 exclusive FX cuts which are being made available for the very first time. The ID_2 Essentials Series can now be purchased and downloaded instantly as part of the company's online FX store. The new series is designed to be a powerful CHR, AC and alternative production toolkit to enable radio and TV producers create world class imaging, idents, jingles and promos. Noise Fusion's creative director, Ben Neidle, says: "We're passionate about producing what we call next generation sounds and making them easily available to creatives worldwide, enabling them to make fantastic imaging, fast. That's what the ID_2 Essentials Series is all about." Package prices start at £299 and they're available to buy direct and download from www.noisefusion.com.

► Premiere Networks and SourceAudio announced that Alpha Music Libraries now provides radio stations with access to more than 550,000 tracks and 7,200 albums to assist with production music needs. The increased offering is a result of more than 244,000 new tracks, including nine new libraries, being added to the digital music library since June of 2014. Among those libraries are: DBMP, Sonic Librarian, Black Toast Music, Transition Music Corporation, Transition Sound Effects, Style Trax, Figure & Groove, Sensory Overload and Sound Ideas. In addition, at least five new albums have been released each day during the same time period. In January 2014, Premiere Networks and SourceAudio, partnered to provide exclusive domestic distribution for Alpha Music Libraries. The comprehensive digital music library is assembled by SourceAudio in collaboration with Premiere. Utilizing a unique, radio-specific search and distribution system available on the SourceAudio platform, Alpha Music Libraries supplies radio stations with access to hundreds of production music libraries, many of which have never been marketed to North American radio before. Employing SourceAudio's cloud-based search and delivery system, subscribing stations have access to the best new music for use in commercials, promos and spots – music that up until now has only been available to top advertising agencies, television production and major motion picture studios. For information, visit www.SourceAudio.com. For affiliations, visit www.PremiereNetworks.com.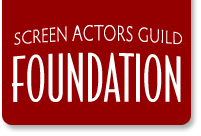 ► The Screen Actors Guild Foundation has launched a new redesign of sagfoundation.org offering additional content, an enhanced and interactive member portal, an expanded digital Actors Archive and increased social media interactivity. Designed to support union performers in their careers, wherever they may live or work, the new site also offers a wealth of performer-related content to industry professionals and the public via the expanded video gallery and live stream. The video gallery houses over 350 inspiring career retrospectives with legendary performers; candid interviews with today's leading actors and casts; and educational panels with prominent entertainment industry professionals discussing the business side of acting. In addition to recording these events before a live audience of union performers in Los Angeles and New York, the SAG Foundation also live streams many of its programs and events to serve a national audience of performers. Further enhancements for union performers who create an account on the new site include a streamlined member dashboard; a scheduling calendar to book recording sessions in the SAG Foundation Voiceover Labs; and access to over 900 free seminars, screenings/Q&As, and casting workshops available annually to union performers in Los Angeles, New York, cities nationwide and online. www.sagfoundation.org.
► Pro Sound Effects® has released the first video in its Sound Design Spotlight Series featuring Ryan Billia of Rumble Audio in Brooklyn, NY. The Spotlight Series is designed to bring awareness to the art and craft of sound design and to provide practical knowledge and inspiration for the growing number of aspiring sound designers. In the Series debut, Pro Sound Effects takes us into Billia's one-stop audio post facility in Williamsburg, Brooklyn, goes behind the scenes to reveal workflow and creative approach, and finally onto the big screen where Billia shows us how he designed Icelandic Geyser explosion sounds for Land Ho! (Sony Picture Classics) using Pro Tools and the Hybrid Library. Watch the full Spotlight Series video on the Blog at www.prosoundeffects.com. ▲