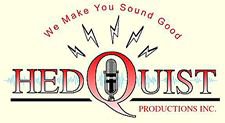 ► R.A.P. contributor Jeffrey Hedquist will be a featured panelist at the Country Radio Seminar in Nashville on Friday 2/27/15 at 10am. The panel topic is Imaging from Both Sides of the Mic - How to engage your audience and differentiate your station from the competition through excellent imaging that goes far beyond 12-in-a-row and other "music quantity" statements. Hedquist, known as Advertising's Storyteller, will be sharing lessons learned from decades of experience as a national commercial and broadcast imaging voice talent and writer. To celebrate, Jeffrey is offering for a limited time, a Radio And Production special: a free month of broadcast imaging to qualified stations. To get your free month of imaging, email This email address is being protected from spambots. You need JavaScript enabled to view it. with the subject: imaging.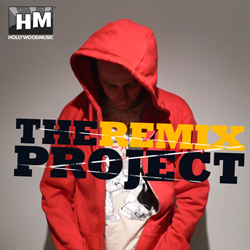 ► New releases from FirstCom include: BBCPM039 Arabian Tales - The beauty and drama of Arabian landscapes, people and wildlife; BBCPM040 Shadow On The Sun - Dramatic Adventures In Big Science and Science Fiction A score for the tale of an imagined future; CHAP420 A Fairytale Adventure - A magical and enchanted orchestral score; CHAP421 Percussive Textures - Dramatic toms, exotic atmospheres and light percussive tension; CHAP424 Maverick Genius - Music to accompany your genius ideas!; EVO222 Piano For Film - Intimate, unusual and inventive Solo piano works conveying a wide range of emotions and moods for dramatic underscore; EVO224 Living Green - FirstCom Music Optimistic, acoustic, fresh, unique, lively underscores in Folk and Americana styles; EVO225 Anthemic Pop - Inspiring, motivating, cinematic, anthemic, uplifting, positive, optimistic, youth energy. Audition these and more at www.firstcom.com.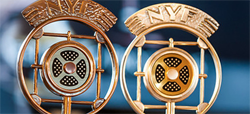 ► New York Festivals World's Best Radio Programs℠ is now accepting entries for the 2015 competition. World-wide since 1982, New York Festivals International Radio Program Awards honors work in radio broadcasting receiving entries from radio stations, networks, and independent producers from 32 countries around the globe. Rose Anderson, Executive Director of New York Festivals International Radio Program Awards unveiled the following new categories for 2015: Best Journalist and Best Music Program Host were added to On-Air Talent and Best Innovation was added to showcase creative and technical innovations in radio broadcasting. The 2015 competition will honor the World's Best Radio Programs on Monday, June 22nd at an awards ceremony at Manhattan Penthouse in New York City. The deadline for entering the 2015 World's Best Radio Programs competition is March 19, 2015. www.newyorkfestivals.com.

► 96.5 FM-KOIT, the Bay Area's highest rated station announced that its market share and listening audience numbers are the highest ever recorded for the region. Nielsen Audio's San Francisco bay area holiday ratings book showcases that 96.5 FM- KOIT outdistanced all competitors in almost every measurement metric. "Industry, regional, and 96.5 FM KOIT milestones were broken today," said 96.5 FM-KOIT Program Director, Brian Figula. "For the critical holiday listening period in December, 96.5 FM-KOIT had a 10.9 market share, this is 23 percent higher than 2013, and 2.76 million Cume for holiday week #3 (December 18 to 24). For December, one-out-of-three people in the region were listening to 96.5 FM-KOIT. For the critical 'prime' daypart, KOIT finished the year #1 with adults and women securing our position as the largest radio brand in the San Francisco market. The most recent numbers from Nielsen only re-confirm that having award-winning radio personalities, deep engagement with our audiences, and the most popular playlist is a winning combination." "96.5 FM-KOIT is a 'star performer' in Entercom's San Francisco region," said Steve DiNardo, Vice-President/Market Manager at Entercom San Francisco. "Brian Figula's leadership at 96.5 FM- KOIT took an already successful brand to new heights and the team continues to deliver tremendous results for our advertisers, every day."
► Pro Sound Effects® has released the Expansion 2 library - 2,721 royalty-free sound effects (62 GB) of indoor & outdoor ambiences, impulse responses, new production elements, and sports recordings. Developed with user feedback as an enhancement to Pro Sound Effects Hybrid Library, the Expansion 2 provides critical utility backgrounds and design elements for cutting edge film, game, television, radio and audio post production. In addition, Soundminer search software is available as an optional Add-On to provide seamless DAW integration right out-of-the-box. Founded in 2004, Pro Sound Effects® curates and delivers the Next Level sound effects library for media producers worldwide. The Pro Sound Effects Library is 220,000+ royalty-free sounds effects available both online and on hard drive. The Library spans the entire sonic spectrum and is continually updated. www.prosoundeffects.com.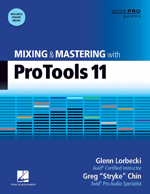 ► Hal Leonard Books has published Mixing and Mastering with ProTools 11 and Producing Music with ProTools 11,both by certified Pro Tools trainer Greg Lorbecki and Avid pro audio specialist Greg "Stryke" Chin. Given Pro Tools 11's high-tech enhancements in delivery speed, ultra-low latency, inclusion of the Avid Audio Engine, and HD video-editing capability, users need practical guides to get up and running quickly and efficiently. In these focused guide, Lorbecki and Chin unlock the full potential of ProTools 11 as a professional mixing and mastering platform. They put the best of ProTools at the reader's fingertips, with plenty of online sessions, audio examples, and video tutorials to guide them along the way. $19.99 (US). www.halleonardbooks.com.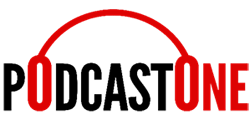 ► In an effort to protect the company and its talent partners, PodcastOne, the nation's largest producer and marketer of on-demand audio podcasts, has issued a demand to Stitcher, recently acquired by Deezer, to cease distribution of programming PodcastOne produces or has the exclusive sales rights to. Following reasonable efforts to settle the issue amicably, Stitcher continues to sell and distribute programming without the proper rights, consent and compensation PodcastOne and its talent are due. PodcastOne programs can be accessed legally at www.PodcastOne.com or via the PodcastOne app, and legal advertising placement can only be purchased through PodcastOne. PodcastOne has repeatedly tried to work with Stitcher, and requested the removal of programming without verbal or written consent to distribute, in addition to the discontinuance of video ads as post, pre-roll and pop-ups attributed to these podcasts. Stitcher continues to make PodcastOne programming available on the home screen of their app to listeners who are already "following" the programs. Affected PodcastOne distributed and exclusively sold programs include: Adam Carolla, Clark Howard, Dan Patrick, Carcast, The Dr. Drew Podcast, Rich Eisen, Yahoo! Sports Radio, Barstool Sports' #Mailtime and KFC Radio, Loveline, Adam & Drew, Ace On The House, Alison Rosen, Penn Jillette, This Week with Larry Miller, Jay Mohr, Afterbuzz, Steve Austin, Chris Jericho, Ross Tucker, Schmoes Know Movies, Film Vault, If I Were You and many other successful podcasts. Norm Pattiz, PodcastOne Chairman and CEO, commented, "In some cases, Stitcher has absolutely no rights to carry our programs, and in others, no rights to sell or monetize our exclusively represented content in any way. This has been an ongoing problem, and enough is enough. You can't just steal content without permission. Podcasting is breaking through big time, not only with consumers but with advertisers as well. I see new players coming into the market, all touting technology that will allow them to grab podcasts for their subscribers. Let this be a message - make sure you have secured the rights from content suppliers before you distribute programing you don't have the rights to." PodcastOne urges the public to not support companies, such as Stitcher, who allow access to unauthorized content, by accessing PodcastOne content via their App. Further, PodcastOne urges marketers to not advertise as it relates to any stolen content. Instead, please visit www.PodcastOne.com or download the PodcastOne app to download and listen to programming, or contact This email address is being protected from spambots. You need JavaScript enabled to view it. for advertising information. About PodcastOne: PodcastOne was founded by Norm Pattiz, founder and chairman emeritus of Westwood One in February, 2013. PodcastOne currently hosts approximately 200 top podcasts. www.PodcastOne.com. ▲