Interview: Jeff Schmidt, Creative Director, Entercom, San Francisco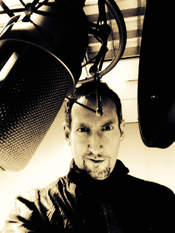 When we last checked in with Jeff [April 2002 R.A.P. Interview], he was putting a new twist on the imaging at KFOG in San Francisco. Shortly thereafter, he launched the successful Alien Imaging production library series, which is still going strong today. He also took a deep dive into sound design for video and film and launched another business, Jeff Schmidt Sound Design & Post Production. He picked up his bass guitar and won an international solo bass competition and then released a CD and won an award for that. More recently, Jeff is using his multiple talents imaging for Entercom's San Francisco stations, including their sports outlet, 95.7 The Game, where he is enjoying the change from imaging music radio.We get insights into this new challenge for Jeff, along with a peek at sound design for video games and much more in this month's interview. And we have some fun audio from Jeff on this month's R.A.P. CD. Turn up!
Production 212: Two Tomcats and a Razor Blade
by Dave Foxx
When I first started in radio, all the hits we played came on 45s, commercials were on little 4-inch reels of tape and to even get a job on the air at a radio station, you had to hold a license from the FCC (3rd Class with Broadcast Endorsement). If you were ever going to touch the transmitter controls, you had to have a 1st Class, which required a demonstration of your proficiency with Morse code. I'm not kidding! It's absolutely true. I am sure there are still quite of few of you who remember working on "Triple-Stacks," EDITALL blocks & grease pencils, patch bays and had to learn to avoid cue burns. There are probably even more of you who have no clue what any of that stuff is. Consider yourselves lucky… maybe.
Q It Up: Do you mic and process female VOs differently than male VOs? - Part 1
Lots of great responses to this Q, so we're going to split them up and do the rest in next month's issue. If you'd like to weigh in with next month's responses, submit your response by September 11th to This email address is being protected from spambots. You need JavaScript enabled to view it.. Thanks!
Q It Up: Do you mic and process female VOs differently than male VOs? Do you have them work the mic differently? Are your EQ settings different? Compressor/processor settings? What do you do to key into the warmth of the female voice without compromising her own natural flavors, tones and frequency windows? Do you use a different mic for female VO? What works for you?
Coaching Voice Talent: Five Tips for a Better Read
by Terry Grant
Part of the juggling act of coaching voice talent is that fine, exasperating line between getting performances that you believe stand out and doing what the client wants – which are not always the same thing (that's a whole 'nother topic). Depending on the voicing resources available to you, there are varying degrees of talent. Here at my stations, I have pros, semi-pros and what I like to call "occasionals & peculiars". So how does one extract optimum performance no matter the degree of talent?
Five More Words and Phrases We Could Do Without in Radio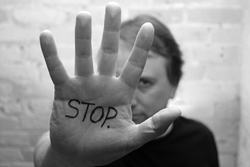 by Jim Van Dusen
Is it too harsh to call this a list of overused, insincere, irrelevant phrases that novice writers (and lazy experienced writers) let slide even though the client bullet-pointed it into an e-mail while thinking about seven other things? Oh well, here's the latest list...
Radio Hed: Brand The Advertiser With Hope
by Jeffrey Hedquist
Emotional radio works. When you position your client's solution to the problem your audience members have, make it emotional. We all want to feel good. What's one of the most powerful emotions leading to a good feeling?Hope.
...and more!