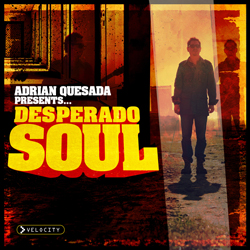 ► New releases from FirstCom Music include: BBCPM038, The Battlefields Of Europe - Life in the trenches and on the battlefields. The stark realities of war. CHAP415, Rock UK - Guitars at the ready, its time to Rock UK style. Contemporary rock tracks full of energy, grit and emotion. CHAP419, Observational Documentary - Music inspired by the fly on the wall documentary. Featuring beautifully recorded marimba, string quintet, piano and playful percussion. EVO220, Positive Motivation - Positive, motivational, inspiring music themes add energy and forward motion to any production. EVO221, Family Fun - Summer and anytime fun! Good times, family vacation, travel, kids, entertainment. Relaxed and ready to positive high energy. GM176, Ultra Glam - Ear explosive, eye popping, hot clubbing extravagances, glamour. Audition these and more at www.firstcom.com.
► For advertising clients looking for that big national radio sound, multiple-award-winning writer/producer and veteran advertising executive, Jeff Mustard announces the launch of The Radio Producers (www.TheRadioProducers.com), a company that focuses exclusively on the expert writing of radio commercials and the specialized production of radio commercials for local and national clients. "Radio commercial writing and producing is a highly-specialized skill that requires expertise that can only be achieved through years of experience," says Mustard, who has penned and produced radio scripts for companies large and small, locally, regionally and nationally. There is both "art and craft" involved in writing and producing radio commercials says Mustard whose radio spots have earned various radio and advertising industry awards and recognitions. A multi-talented, multi-faceted writer, Mustard has written screenplays, stage-plays and television shows, including co-writing (and ghost authoring) a Wall Street Journal Best-selling book. www.TheRadioProducers.com.
► College Broadcasters, Inc. (CBI) recently hosted the 3rd annual National Student Electronic Media Convention (NSEMC) at the Renaissance Seattle hotel. The NSEMC is America's top convention dedicated exclusively to the interests of student TV/video outlets, radio stations, and webcasters. This year's convention set new highs with nearly 500 registered attendees and more than 100 breakout sessions, focusing on a wide variety of subjects ranging from technical and legal training to management and leadership topics. Other highlights included tours of local radio and television facilities, a keynote address by Emmy award winning Seattle broadcaster John Curley, and presentation of the National Student Production Awards. Presenters at this year's NSEMC included Seattle Mariners broadcaster Aaron Goldsmith, 1010 WINS reporter/anchor Glenn Schuck, KING-TV journalist Alison Morrow, Radio Advertising Bureau SVP John Potter, and Sub Pop Records' Bekah Zietz, among many others. The complete convention program may be found online at www.askcbi.org/seattle. Next year's NSEMC will be held in Minneapolis Oct. 22-24, 2015. Additional information on CBI and the National Student Electronic Media Convention may be found at www.askcbi.org.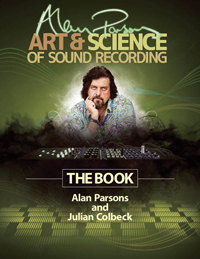 ► Alan Parsons' Art & Science of Sound Recording: The Book, is a complete rewrite and reappraisal of the award-winning video series. Parsons takes his approach to sound recording to the next level as the book provides ample space to present more technical background information, more detailed diagrams, and more in-depth discussion on each of the twenty-four topics, from "A Brief History of Recording " to the now-classic "Dealing with Disasters." Written with the DVD's co-producer, musician, and author Julian Colbeck, ASSR: The Book offers readers a classic "big picture" view of modern recording technology in conjunction with an almost encyclopedic list of specific techniques, processes, and equipment. The Book has a logical flow of chapters, looking at how sound is created and how it behaves before moving on to the different processes of manipulating sound recordings such as EQ, reverb, delays, compression; covering how to work and record with live musicians as well as the art and science that go into the mixing process. For all its heft and authority - authored by a man trained at London's famed Abbey Road Studios in the 1970s - ASSR: The Book is also written in plain English and is packed with priceless anecdotes from Alan Parsons' own career working with the Beatles, Pink Floyd, and countless others. alanparsonsbook.halleonardbooks.com.
▲