Production 212: It's Not Rocket Science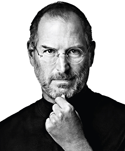 by Dave Foxx
Believe it or not, my sister is a real-life, honest-to-goodness rocket scientist. She worked for the company that developed the B1B Bomber, among many other things. She actually laughs aloud whenever somebody says, "You don't have to be a rocket scientist." She tells me it's not all it's cracked up to be. (To be fair, she really IS pretty smart, probably a lot smarter than me.) Having said that, I want to help you understand that creativity is not rocket science, or more precisely, being creative is a lot simpler than being a rocket scientist, but it does require some effort.
R.A.P. Interview: Colin McGinness, Group Production Manager, UKRD Group, Bristol, United Kingdom
by Jerry Vigil
The UKRD Group was founded in 1990 and currently owns 16 stations across the United Kingdom. Colin McGinness is Group Production Manager for these stations, overseeing the commercial and imaging production for all stations from his studios in Bristol, where all the production for these stations takes place. A heavy workload notwithstanding, the quality of the material coming from Colin and crew is exceptional, R.A.P. Award winning, and consistently featured on the R.A.P. CD as some of the best work coming from the UK. In this month's R.A.P. Interview, we get a look inside this still growing central production facility, and we get some tips on how the UKRD has managed to be ranked first in the "Sunday Times Best Companies to Work For", for the past three years.
Test Drive: Avid's Pro Tools 11
by Steve Cunningham
Yes, it's that time again. Avid has release another major revision of the program that some of us love, and some of us love to hate -- Pro Tools. I'm actually feeling a bit guilty about this, since it is my perception that the percentage of Radio And Production readers who actually use Pro Tools has diminished over the last few years. For many, particularly voice talent, Pro Tools is still seen as too big and too complex to use for daily work. I get that, but I continue to believe that there are as many if not more positives than negatives to Pro Tools for voice over (although I'd prefer not to hash those out here and now). In any event, for those who are already using Pro Tools as well as those visiting it with an eye to becoming a first-time user, you should know that the new Pro Tools 11 contains some fundamental changes, which is what happens when you completely re-write your audio engine.
Notes Off the Napkin: Frame Of Reference
by Andrew Frame
Frame of reference is a construct that you use to communicate one form of information – say, in your head - to another - in this case, advertising copy. You provide enough information to the listener so they can reconstruct what you see in your head – in theirs. If you and the listener are in the same general social strata, they should pick it up almost immediately and effortlessly.
"...And Make It Real Creative!": The Whole Tooth and Nothing But the Tooth
by Trent Rentsch
Funny thing, Karma. It pays attention, even when we don't, and makes sure what goes around, comes around... even when we don't intentionally set it in motion. Case in point, my mouth.
Radio Hed: Commercial Idea - Make My Dream(s) Come True
by Jeffrey Hedquist
Each of us has a dream that threads through our lives. Often it's a secret dream – maybe impractical or unattainable. We often are not even consciously aware of it, but our actions are motivated by a desire to achieve it.
In actors' training, one of the ways to prepare for a scene is to ask our self, "What is my character's dream, and what can I do to make this dream come true today?" That's the same question we should be asking about our client's customer.
The Monday Morning Memo: Measuring the Height of a Brand
by Roy H. Williams
How tall is your brand? As long as we're on the subject of brand identity and reputation, how are brands created in the first place? Is a brand merely the sum total of all the things a company says about itself? Of course not.
...and more!