TECHNOLOGY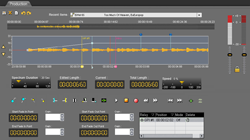 ► NETIA is unveiling version 8.2 of the company's Radio-Assist™ digital audio software suite at the 2013 NAB Show. This latest release of NETIA's flagship software boasts three powerful enhancements, all of which will be showcased throughout the show. Cloud Management: The introduction of cloud-based management for Radio-Assist™ gives users the ability to access the system database from any network-connected workstation. Particularly valuable for multisite radio broadcasters, this capability enables authorized users everywhere to access, retrieve, and work on the same content, without the need for time-consuming media transfers. In addition to enabling faster, more productive operations through shared media access, cloud-based management enables broadcasters to reduce reliance on server infrastructure and, in turn, lower the total cost of ownership. By storing content in the cloud, Radio-Assist can serve as an online production database or as online content archive. Radio-Assist archiving tools enable seamless management of the archive/restoration process in the cloud. Users can simply trigger the archiving process as a background task and subsequently use simple search requests to retrieve content. In disaster recovery situations, the content stored in the cloud by Radio-Assist can help to ensure continuity of service even when ground-based facilities are compromised. iSnippet Audio Editing Tool for iPhone® and iPad®: The Snippet range of editing tools available within the Radio-Assist™ automation products is now available for iOS devices. Sharing the same look and ergonomic principles as the Snippet desktop interface, the new iPhone®- and iPad®-compatible iSnippet tool allows field reporters and other remote users to enjoy the Radio-Assist audio editing capabilities — familiar from the desktop — on their portable devices. Teleprompter: The new teleprompter module for the Radio-Assist™ suite gives presenters and journalists convenient visual access to news scripts, which scroll continuously across the presenter's screen, linked with the playout system in the studio. Customizable features such as text size, color selection, automatic speed control that adapts to reading speed, and read length may be configured in user profiles tailored to presenter preferences. www.netia.net. ►
PRODUCTION LIBRARIES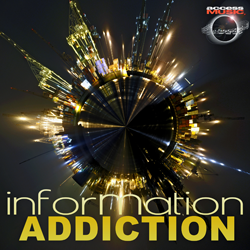 ► New releases from Firstcom include: Information Addiction AM071 - News promotion, investigative storytelling, sports, deadly weather, dangerous social networking, rhythmic pulse enhanced backgrounds and features. Hostile Landscapes BBCPM021 - Beautiful, simple, acoustic travel music. The dry deserts of South America. Guitar, percussion and ambiences. The Road Less Travelled CHAP400 - Serene cinematic documentary soundtrack. 60's Girl About Town CHAP401 - Chappell Vaults Series: Fab, groovy 60's tunes, recorded back when London was swinging and miniskirts ruled. Vol. 7: Cinema Lost & Found NUGGETS07 - Remixes of wonderful cinematic pieces found in the rich Chappell vaults. Featuring tracks by Andy Dragazis (Blue States) and Dan Berridge (Broadway Project). Fuego Rapido EVO176 - Fast, energetic, rhythmic flamenco and Spanish roots. fast, precipice, passionate, folk gypsy Spanish, flamenco, exotic, sensual, powerful. Hybrid Cinema 2 EVO180 - Drama, news promotion, investigative, documentary, promos. Acoustic Underscores 2 EVO182 - Easy, breezy acoustic underscores for ads and DIY programming. Check out these and others at www.firstcom.com.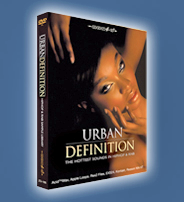 ► Zero-Gand Xfonic, the makers of Urban Ammunition, present Urban Definition, another sample library which fits every urban producer's requirements. Urban Definition features an impressive number of urban construction kits, drum loops and hits, with over 3000 samples at your disposal. All the samples are recorded in 24bit. The material includes 48 full construction kits and over 800 loops. There are also 250 drum loops, 1550 single hits as well as over 50 multi-sampled synth instruments specifically created for use in urban tracks. This library comes as a dual layer DVD set from Zero-G in the following formats: Acid™WAV, AIFF Apple Loops, Stylus Compatible Rex2 files, Reason NN-XT Instruments and others. Retail Price: US $115.95. www.soundsonline.com. ►
THE MIX
► Cool Radio, LLC is surmounting the challenge of having four radio stations in three Colorado Rocky Mountain resort markets by linking continuity and production with vCreative PPO's cloud-based, paperless production order. KBCR AM/FM Steamboat Springs, KZYR-FM Vail, and KSNO-FM Aspen will be able to share voices, production, traffic and sales across the three markets using PPO. Other new additions to vCreative's PPO system include: NRG Media's forty-two Great Local Radio stations, which will have the ability to share voice talent across all of their stations, increasing variety in production and enabling NRG's creative services people to deliver more effective ads for clients. Twenty-eight of those stations have begun using vCreative PPO's cloud-based software system to manage work-flow. And most recently, Eagle Communications, owner/operator of 28 radio stations in Kansas, Missouri, and Nebraska, (and 30 cable systems in Kansas and Colorado), has inked a deal with vCreative to connect all of its markets' sales, production, traffic/continuity and digital with the cloud-based PPO work-flow management system. www.vcreativeinc.com.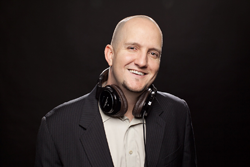 ► Benztown Radio Networks announced that R Dub!, host and producer of the nationally syndicated radio show, "Sunday Nite Slow Jams," has produced and directed a feature length documentary on the birth of Hip Hop radio in Tucson that was chosen as an official film selection at three U.S. film festivals: The 2013 San Diego Black Film Festival in San Diego, CA; and The Bloody Hero International Film Festival in Phoenix, AZ (both of which occurred last montn); and The Other Venice International Film Festival in Venice, CA (later this year). AM Mayhem: The Story of Tucson's Power 1490, captures the passion of a group of friends whose love and vision for radio gave birth to Tucson's first Hip Hop station. The film features many of the people who paved the way for rap music in its early days, including Bruce St. James, KTAR; Ted Stryker, KROQ; Tim Richards, KZZP; Boogie D, WHHL; Mojo, WKQI; and Slow Jams' R Dub!. The Other Venice International Film Festival in Venice, CA, will feature AM Mayhem during its run at Beyond Baroque from October 11-13, 2013. For more information about R Dub!'s documentary and these film festival screenings, including ticket information, visit www.power1490.com. Benztown Radio Networks also announced its innovative new programming offering, Feature Farm, a collection of 15 original 1-minute daily radio features available to stations of all market sizes and formats through barter or cash. Feature Farm delivers new micro-form programming by some of entertainment's brightest personalities, in customizable blocks of five 1-minute features, with highly attractive volume pricing and a wide variety of entertaining and informative content. Benztown has cultivated 15 exciting and diverse new one-minute radio features, spanning topics from IGN Gaming to Pet Care and personalities including Elaine Hendrix, Danny Valentino, and Naomi Kyle. Feature Farm programming will be delivered to stations through Benztown's intuitive and easy-to-use Libraries platform. For more information about Feature Farm 1-minute variety programming, visit www.benztown.com/featurefarm.

► Global Radio's world famous alt-rock station 'XFM' has unveiled a new station imaging package from London-based 'On The Sly Productions'. Now on air in London, Manchester and across the UK on digital, mobile and online, the new sound is woven into every part of the radio station and was custom made to meet XFM's needs. From new station voices and specially designed imaging FX, to news, sport and travel sequences; every part of the station oozes the new sound. David Wakefield, Director of Covent Garden-based On The Sly Productions says: "It's been exciting re-imaging one of the country's most iconic brands. The team at XFM gave us the freedom to develop an innovative station sound unlike anything else in the market; with every element designed from scratch and ripped straight from our depraved souls. This is imaging that rocks" On The Sly is a specialist in station branding, music production and content creation. Based in the heart of London's Covent Garden, they service market leading radio stations around the globe. Established in 2001, clients include BBC Radio 1, BBC Radio 2, MYFM - Los Angeles, Nova Radio - Australia, Highveld Stereo/KFM - South Africa and worldwide on Virgin Radio. Xfm broadcasts in London on 104.9 FM, in Manchester on 97.7 FM and across the UK on digital, mobile and online at xfm.co.uk. For more information hit onthesly.co.uk.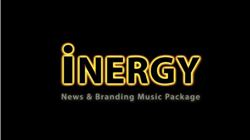 ► Building on the success of their "This Is The Place" image branding campaign, Stephen Arnold Music has debuted two market-exclusive news and branding music packages for local stations. "iNergy" is an all-new offering, while the "This Is the Place" image campaign has been expanded with a newly-developed companion news music package. "iNergy" reflects the fast moving nature of the spread of information, by offering music that is energetic, immediate, fact paced, bold and impactful. The package is built around a memorable five-note sonic logo and features strong percussion, guitars, engaging sound effects, electronic elements, and modern string arrangements. "News today is often covered in an urgent and engaging fashion," Stephen Arnold, President of Stephen Arnold Music, notes. "iNergy has an up-to-the-minute tone that gets the viewer's attention online, on-air or via mobile – this is a package that's in tune with the ways that people get their news and information now." The "iNergy" package includes a wide variety of arrangements available in 30s, 20s, 15s, 10s, IDs, and 60+ extended bumper formats. Stephen Arnold Music can also perform custom editing and sound design to animation elements. Additionally, a complete NBC branded version of the package is available. The newly available news package for "This Is the Place" provides stations with an expansive complement to the market-exclusive local image campaign, introduced earlier this year by Stephen Arnold Music. The news package version of "This Is the Place" allows stations to brand their newscasts with the same appealing, up-tempo musical style created to reflect local pride. Local stations looking to forge deeper connections with their viewing community have looked to the catchy, guitar-driven hook of "This Is the Place" – with the news edition, they have an added way to broadcast the package's positive message. Stephen Arnold Music has over 20 years of success in delivering the sounds that make a difference to networks, television stations, advertising agencies, film studios and video game companies the world over. www.stephenarnoldmusic.com.
► Hal Leonard Books is now shipping Welcome to the Jungle by Jim Klein. This guide is an invaluable source for freelancers who want to succeed in the music and audio industries. Thousands of people try to make a living as musicians and audio professionals. Most of them fail, and not because they lack talent or the will to succeed. They fail because no matter how much training they've received or how hard they've practiced, they don't know how to face the challenges that await them in the "real world." Do they understand how to behave in a professional environment? When to talk and when to listen? What about developing a personal work ethic, a support system, and a reasonable set of immediate and future plans to make goals into realities? In his dual role as a successful music and audio freelancer of over 30 years and tenured college professor, Jim Klein has not only the knowledge of what it takes to succeed as a freelancer in the competitive fields of music and audio, but also the understanding of exactly what the new aspirant needs to know to take on that world. Welcome to the Jungle includes chapters on setting goals, networking, building a portfolio, time management, personal and professional finances, and dealing with the ups and downs of the freelance career. The book also includes interviews with successful music and audio freelancers, such as legendary producer Howard Benson (Kelly Clarkson, Santana, Daughtry), producer/engineer Kevin Killen (Peter Gabriel, U2, Elvis Costello), bassist Julie Slick, and others. $24.99 (US). www.halleonardbooks.com. ▲