TECHNOLOGY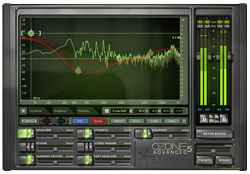 ► iZotope, Inc. has announced AAX Native support for Nectar, iZotope' complete vocal suite, and Ozone 5, their complete mastering system. These free updates will enable Pro Tools users to enjoy iZotope plug-ins in the latest format developed by Avid for Pro Tools 10. iZotope also continues to support RTAS and AudioSuite plug-in formats for previous Pro Tools versions. Visit iZotope' website to view a complete list of compatible plug-in formats for each individual plug-in. Ozone 5 (including Ozone 5 Advanced) and Nectar join RX 2, Alloy 2, Trash 2, and Insight as AAX-compatible plug-ins from iZotope. In addition, iZotope plans to announce AAX updates to two additional award-winning products in 2013: Iris, iZotope' spectral-based visual instrument, and Stutter Edit, iZotope' real-time remixing plug-in. Nectar is currently available for $299 MSRP. Ozone 5 Standard is available for $249 MSRP, and Ozone 5 Advanced (now including Insight) is available for $999 MSRP. www.izotope.com.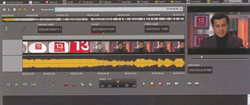 ► NETIA recently showcased the latest version of its powerful Radio-Assist™ range of digital audio automation software. Radio-Assist 8.1 will offer the same array of tools for streamlined end-to-end multimedia production, broadcast, and publication workflows, along with two significant new features: an integrated music-scheduling application and video editing capability. Users can access both new features from a single user interface. NETIA's Radio-Assist family of digital audio software programs covers each part of the production and broadcast workflow, allowing users to record, edit, or prepare a playlist. In addition to new browsing and publishing tools for full multimedia functionality, the software features tools for acquisition, sound-file editing, commercial and music production, newsroom systems, scheduling, multicasting, and administration. Radio-Assist 8.1 will allow users to leverage built-in music-scheduling functionality. With music management tools integrated into Radio-Assist 8.1's FederAll playlist preparation module, users will be able to automate playlist generation according to preset criteria, business policies, and a wide range of intelligent options for sequencing music. The video editing tool now available within the Radio-Assist 8.1 interface complements the software's Snippet and Snippet+ audio editing tools. Offering a convenient editing solution, this enhancement addresses the growing demand for radio broadcasters to provide video via their online portals. This simple and easy-to-use editing tool is available through the same GUI as the Snippet tool, providing a familiar utility that allows staff to produce video clips with very little training. NETIA also introduced the latest version of its Content Management System (CMS) that allows users to manage all processes within the global production environment — from editing through post and distribution — through simple, easy-to-manage workflows and task automation, accessed through one unique and easy-to-use interface. With the NETIA CMS, users can connect all of their partners and vendors within a single production ecosystem, simplifying the sharing and managing of media assets. www.netia.com.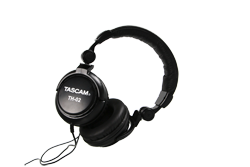 ► TASCAM's new TH-02 closed-back, stylish headphones are designed to provide a $100 dollar headphone for less than a third of the cost. Featuring plush cushioned ear cuffs and a padded headband, both left and right ear-cuffs offer full 90° rotation. The folding design of the TH-02 allows them to compactly fit wherever they need to go. Main TH-02 Features: Foldable design; tightly-stitched, padded headband and ear cuffs; closed-back design; rich bass response and crisp highs; snap-on 1/8" to 1/4" adapter; frequency response: 18 Hz – 22 kHz; max power: 600 mW.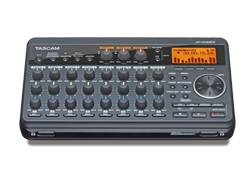 Also from Tascam, two new items in the PortaStudio line, the DP-006 6-Channel and DP-008EX 8-Channel Effects Fueled POCKETSTUDIOs for all songwriters and bands alike. The DP-006 is the most compact solid-state multi-track recorder on the market. Tascam equipped it with 6-channels (2 Mono and 2 Stereo/Mono), selectable track modes, built-in high-quality stereo condenser mics and 2 mic/line inputs. This recorder will easily fit into any gig bag, pocket or suitcase. To take it a step further, Tascam is introducing the DP-008EX 8-channel POCKETSTUDIO with built-in input and master effects. Each channel is conveniently loaded with volume, pan, reverb-send knobs, auto-punch in/out, 2 XLR Mic inputs with +48V phantom power and built-in high-quality stereo condenser mics making the DP-008EX an ideal take-anywhere solid-state recorder. Both units come with a 2GB SD card for reliable recording and mini-USB for easy file transfer. www.tascam.com. ►
PRODUCTION LIBRARIES
► FirstCom Music announced the official launch party for FirstCom SoundFX at NAB 2013 in Las Vegas. This new site is a rich and dynamic tool for producers to access thousands of quality online sound effects. "Our clients needed a more effective way to search for sound effects," says Carol Riffert, Vice President/General Manager for FirstCom Music. "To meet this need, we sought out and partnered with one of the industries most recognized sound editors, Rob Nokes. Together we created a powerful, user-friendly sound effects site with a streamlined search, audition and download process." The official launch party will take place at 3:00pm on Monday, April 8th in the FirstCom Music Booth #SL5820. FirstCom SoundFX site features include: Keyword Quick Sound Search; Alphabetical Categories Search - A-Z; Flexible Search Results Ordering - By Description, Number Of Channels, Duration, Sample Bits And Sample Rate; Instant Hover-over Audio Preview; Waveform Visualization For All Audio Files; Project Management; Single File And Batch Download Options; Single Sign-In Portal With Licensing Agreement. www.firstcom.com.
► MusicRevolution.com, an online marketplace for production music, announced that its production music library now has more than 20,000 tracks of royalty-free music. "…we are constantly adding new production music," stated Chris Cardell, Co-Founder of MusicRevolution LLC. "As a result, media producers, video producers, filmmakers, advertisers and music buyers are able to access the best and the latest production music at MusicRevolution.com." "We are very pleased with the participation of the hundreds of professional musicians who are part of the MusicRevolution.com online marketplace for production music who helped us to achieve this significant milestone," stated Mike Bielenberg, Co-Founder of MusicRevolution LLC. MusicRevolution's royalty-free production music library includes every genre and style of music, including: On Hold, Fun, New Age, Rock, Comedy, Corporate, Drama, Energetic, Orchestral/Classical, Christmas/Holiday, Acoustic Guitar, Hip Hop, Retail, Sentimental, Advertising, Electronica, Country, Jazz, Piano and Vocals. www.musicrevolution.com. ►
THE MIX
► New York City's first Country station in nearly two decades, Nash FM 94-7 has signed with vCreative to use the cloud-based PPO (Paperless Production Order) system to manage continuity/production workflow for both broadcast and digital ads. Dan Kelly, Creative Services Director for Cumulus Media New York City had this to say about choosing PPO for the new station, "We've used vCreative for about 2 years on WPLJ and really like how it's streamlined our production order system. Now that we also have Nash-FM 94-7 here, it made perfect sense to use vCreative too. We've pretty seamlessly integrated them in and easily choose a spot to go to either station or both. We love how organized and easy to find everything is." Currently, over 2,000 radio stations use the vCreative PPO system. More information is available at www.vcreativeinc.com.
► The CBI Board of Directors has released entry information for the 12th annual Student Production Awards. Awards will be presented as part of the second annual National Student Electronic Media Convention, to be held Oct. 31 – Nov. 2, 2013 at the Hyatt Regency San Antonio on the Riverwalk. The National Student Production Awards honor outstanding student work in electronic media, and include more than 20 submission categories — including promos, news reporting, best DJ, comedy, entertainment, many sports categories and more for TV/video and radio — as well as general categories in station imaging, website design and community involvement. For each category, four finalists are chosen and announced before the conference. Winners and finalists are honored at the awards presentation. For a complete list of all 24 categories, visit www.askcbi.org. "The awards provide a great opportunity for students to showcase their work in a nationally recognized competition," said Awards Coordinator Steven Hames. "With multiple categories in audio, video and multimedia, there is something for every type of station out there — radio, television, online or a combination." Sponsorships are available. For more information, email Mark Maben, CBI Development Director, at cbidevelopmentdirector@gmail.com. Entry information is available online at www.askcbi.org, and submissions are open now. Submissions will close on Friday, May 10. College Broadcasters Inc. represents students involved in radio, television, webcasting and other related media ventures; ensures a commitment to education and the student pursuit of excellence through active involvement in electronic media; promotes cooperative efforts between the association and other national, regional, and state media organizations; facilitates the discussion of issues related to student-operated electronic media; and other community oriented programs. CBI currently represents electronic student media outlets from across the nation. www.askcbi.org/sanantonio.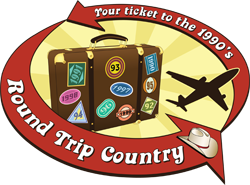 ► Benztown Radio Networks announced the launch of Country Radio's newest syndicated show, Round Trip Country, a two-hour weekly show that re-visits country music in the 1990's. WKDF's Becca, the longest-running country radio personality in Nashville and co-host of television's The Country Vibe with Chuck and Becca, hosts the show. www.benztown.com.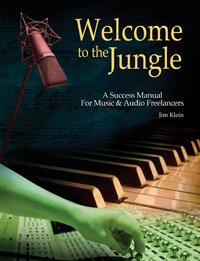 ► Hal Leonard Books is now shipping Welcome to the Jungle by Jim Klein. This guide is a source for freelancers who want to succeed in the music and audio industries. Thousands of people try to make a living as musicians and audio professionals. Most of them fail, and not because they lack talent or the will to succeed. They fail because no matter how much training they've received or how hard they've practiced, they don't know how to face the challenges that await them in the "real world." No matter how much technical or musical skill aspirants may have acquired, there is always a huge gap in their understanding of how that world works. Do they understand how to behave in a professional environment? When to talk and when to listen? What about developing a personal work ethic, a support system, and a reasonable set of immediate and future plans to make goals into realities? In his dual role as a successful music and audio freelancer of over 30 years and tenured college professor, Jim Klein has not only the knowledge of what it takes to succeed as a freelancer in the competitive fields of music and audio, but also the understanding of exactly what the new aspirant needs to know to take on that world. Welcome to the Jungle includes chapters on setting goals, networking, building a portfolio, time management, personal and professional finances, and dealing with the ups and downs of the freelance career. The book also includes interviews with successful music and audio freelancers, such as legendary producer Howard Benson (Kelly Clarkson, Santana, Daughtry), producer/engineer Kevin Killen (Peter Gabriel, U2, Elvis Costello), bassist Julie Slick, and others. $24.99 (US). www.halleonardbooks.com. ▲