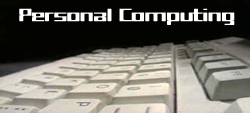 By Reid Goldsborough
Anybody who has been around the block with personal computers, or even halfway around the block, knows about computer viruses, spyware, and other malicious software. This doesn't apply to everyone, perhaps a friend or family member.
More and more Internet service providers (ISPs) offer subscribers good protection against malware as part of their subscriptions. But not all do.
All of this was hammered home recently when an uncle of mine asked me for suggestions about anti-virus software. He's an older guy but not unsophisticated, an engineer. His request: He wanted protection for his Windows PC, but he didn't want to pay for it, if possible. Sounds like my uncle.
The best and most convenient protection against malware comes from the fee-based security suites of the top security companies, such as Symantec (www.symantec.com) with its Norton 360 or McAfee (www.mcafee.com), recently acquired by microprocessor giant Intel, with its Total Protection.
Such products come with annual subscriptions ranging from about $30 to $100 per year for home or home office users, with other options available for small and large businesses, nonprofit organizations, schools, and other organizations. They protect not only against viruses but also worms, Trojan horses, spyware, zombie attacks, and other maliciousness.
If your ISP doesn't provide security services through such a vendor, here are some free Windows options. In general, however, it's not a good idea to use more than one anti-virus program at a time because they can conflict with one another.
* Microsoft Security Essentials (www.microsoft.com/security_essentials). This free security suite was released by Microsoft for Windows XP, Windows Vista, and Windows 7 in September 2009, with Version 2 released in December 2010. Its licensing permits use on an unlimited number of home computers and on up to ten computers in a business setting.
The product has generally received positive reviews in the computer press and among independent virus-testing labs. If you're looking for a free all-in-one package, Microsoft Security Essentials may be all you need.
Testing by various parties, however, has indicated that other free security programs do a better job at detecting both known and unknown malware. This falls in line with what has been Microsoft's strategy for years. It provides basic utility software that's competent, but it leaves room for independent companies to find a market with higher-quality offerings.
* AVG Free (free.avg.com). This is the most popular of the free anti-virus programs, but it has gotten a bit long in the tooth lately, not earning the top reviews it used to.
Further, the free version of the program, compared with the fee-based AVG Internet Security, doesn't include firewall protection, provides less frequent updates of virus signatures, and subjects users to pop-up ads promoting the more comprehensive fee-based version.
* Avast Free (www.avast.com). This is the hottest of the free anti-virus programs these days, garnering lots of positive reviews in the computer press as well as positive word-of-mouth among computer geeks. It's a product of a company from the Czech Republic and is available in versions written in English and ten other languages.
The independent site AV-Comparatives.org (av-comparatives.org) recently gave Avast its top score for on-demand malware detection and ranked it as the fastest-running anti-virus product for Windows PCs. PC World recently ranked the free version highest among the free anti-virus programs it tested.
The free version, however, doesn't come with a firewall. And it's available only for non-commercial use. It does, however, provide free anti-spyware protection along with free anti-virus protection.
One option in using a free program such as Avast Free that's stellar in performance but lacking in some capabilities is to pair it with other free programs.
ZoneAlarm Free Firewall (www.zonealarm.com) is the most popular product of its kind, and its latest version has earned good reviews, with new features added after a long stretch of time in which the company focused on its fee-based offerings. ZoneAlarm created the free personal firewall market with its first release back in 1999.
As with most other free software, fee-based versions also exist. A "pro" version offers additional protection as well as 24/7 technical support.
Nonetheless, pairing Avast Free with ZoneAlarm Free Firewall provides pretty potent protection. There's still no such thing, however, as a free lunch.
You can't beat Symantec's Norton 360, in my view and those of others, for the best protection combined with the most comprehensive offerings, including identity theft protection, online backup, parental controls, and a number of other utilities that keep your computer running smoothly. You get what you pay for.
♦