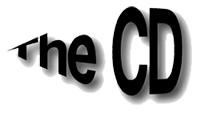 Welcome to the February 2012 R.A.P. CD! We get started with this month's Editor's Choice Award winner, a well done holiday commercial from Jay Helmus, Michael Popil and Mike Sherlock at Rogers Radio Vancouver. Track two is a commercial sampler from our interview subject, Rod Schwartz. There are six spots in the collection, and Rod sent some very interesting notes on each spot as follows:
Spot 1) This first example is one of a dozen spots voiced by the owner of Imported Car Service. His approach is to provide motorists with helpful information...low-key, friendly, engaging.
Spot 2) Don Frei is the co-owner of Howard Hughes Appliance, Television, and Sleep Shop in Moscow, ID. He does most of the ads for his store; his business partner, Kevin Peterson, also voices some of their ads. Ten years ago they made the bold decision to leave their weekly price-and-item promotion-based print-heavy campaign and embark on a radio-heavy branding campaign. It doubled their business. Today, over 90% of their ad budget is in radio. They're on the air every day, every week, all year long, on most, if not all stations in the market. This spot, one of a series of five or six "special" ads we produced in the spring of 2010, for a one-day campaign. As you'll hear, even appliance dealers have a sense of humor.
Spot 3) This was the first in a series of commercials I did for a local music store. I recorded the voice (one of the store's musician-employees) in an upstairs practice room on a portable Sony Walkman minidisc recorder and produced the commercial in my home studio. It was first aired in 2003 and is still on the air in rotation with the others, still getting results for the advertiser. (Being in a college town -- 2 major universities 7 miles apart -- the population turns over with sufficient frequency to allow this and other ad campaigns to enjoy a longer shelf life.)
Spot 4) This is one of many ads I've produced over the years using the voices of college students who work at the Washington State University Creamery's retail store, Ferdinand's Ice Cream Shoppe. Part of the management's motivation has been, of course, to sell ice cream; but also high on their priority list has been to encourage student involvement in their advertising.
Spot 5) The voices in the first part of this commercial belong to a couple of young female voice talents, supplied by Randy Lawson of Randy Lawson Productions, who emailed the separate voice tracks to me; the lady speaking at the end is the executive director of WISH Medical, recorded in her office.
Spot 6) Washington State University attracts a significant number of international students, undergraduates and grad students -- some with families here. Obviously, at some point they're likely to require medical care. Pullman Family Medicine wanted to use their radio ads to attract and welcome these international students, so I came up with this approach featuring a bunch of real students and an employee of PFM.
Production 212 audio from Dave Foxx is on track 3. We get more commercials on tracks 4 through 11. Promos are on tracks 12 – 19. Jon Carter sends us some imaging on track 20, and we wrap it up with a few more gems from the archives on tracks 21 – 26.
{nmap}html5|475|230|files/archives/2012/feb/cd|||||||7|1|95%|160px|60%{/nmap}
1. « Pacific Eye Doctors/Can't Read Christmas, Jay Helmus, Michael J. Popil, Mike Sherlock, Rogers Radio, Vancouver, British Columbia, Canada, jay.helmus[at]rci.rogers.com
2. Commercial Sampler, Rod Schwartz, Grace Broadcast Sales/KHTR/KQQQ, Pullman, Washington, rod[at]gracebroadcast.com
3. Production 212 Audio, Dave Foxx, Z100, New York, NY, davefoxx[at]clearchannel.com
4. Conner's Wine/Dinners, Matt Wallace, CHWK-FM, Chilliwack, BC, Canada, matt[at]895thehawk.com
5. The Shops/Yoga, Deborah Hopkins, KOOL/KFUN, Kitchener-Waterloo, ON, Canada, deborah.hopkins[at]bellmedia.ca
6. Aquavor, Josh R., B96, Chicago, Illinois, b96joshr[at]me.com
7. Harry's Hi-Fi/Good Stuff, JJ Elliott, Harvard Broadcasting, Regina, SK, Canada, jjelliott[at]harvardbroadcasting.com
8. Future Travel/Price Drop Protection, Robin J. Egerton, robin[at]borderrock.com
9. The Palace, Eddie Bye, Nova 919, Adelaide, SA, Australia, ebye[at]dmgradio.com.au
10. Waterloo Arms/Football, Mike Vuckovich, KOOL/KFUN, Kitchener-Waterloo, ON, Canada, mike.vuckovich[at]bellmedia.ca
11. Mr. Toppers/Success, Sean Bell, NYPD, New Yorkshire, United Kingdom , sean[at]sounds-good.biz
12. 91.5 CKPR/Always Will Be, Scott Chasty, Dougall Media, Thunder Bay, ON, Canada, schasty[at]dougallmedia.com
13. Jack FM Presents Van Halen, Ron Tarrant, Roger's Broadcasting, Calgary, AB, Canada, pureproduction[at]live.ca
14. KLFM/Stormtrooper 6-1, Colin McGinness, UKRD Group, Bristol, United Kingdom, colin.mcginness[at]ukrd.com
15. KOOL Apps, Doug Newman, KOOL-FM, Kitchener-Waterloo, ON, Canada, doug.newman[at]bellmedia.ca
16. Katy Perry Valentine's Day, Josh R., B96, Chicago, Illinois, b96joshr[at]gmail.com
17. Metallica Anniversary, Gary McClenaghan, Harvard Broadcasting, Regina, SK, Canada, garym[at]harvardbroadcasting.com
18. Worthy/Modern Technology, Adam Venton, UKRD Group, Bristol, United Kingdom, adam.venton[at]ukrd.com
19. Real Tiny Mr. Offended, Rich Boerner, (formerly with) KLSX, Los Angeles, California
20. Bright Site WEEB 990AM, Jon Carter, jc[at]megahertzstudios.com
21. The Aristocrats – Censored, Alan Peterson, Radio America Network, Washington, DC, apeterson[at]radioamerica.org
22. Ding Dong Flames are Gone, Dave Cruickshank, 106.1/99.7 The Goat, Lloydminster, Alberta, Canada, dave[at]borderrock.com
23. North Korean News, Rich Conway, WCCC/WBOQ, Hartford, Connecticut, rconway[at]wccc.com
24. Cold Hearted Snakes on a Plane, Ryan Keith, Zimmer Radio, Joplin, Missouri, ryank[at]zrgmail.com
25. John McCoin, Nick Tozzi, WCPN-FM, Cleveland, Ohio, nicktozzi[at]hotmail.com
♦