TECHNOLOGY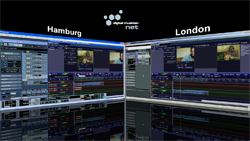 ► Digitalmusician.net, the online creative collaboration platform for musicians, headed by Charlie Steinberg, announces the release of the Digital Musician Plug-in, or DMP. This plug-in sits in any insert channel of any VST or AU Audio Sequencer/DAW enabling real time, online connection of different music production applications with one audio and video stream. "The DMP is a milestone in my vision for musicians to connect, collaborate and produce music together no matter where they are in the world," states Charlie Steinberg, Chief Technical Officer and visionary behind Digitalmusician.net. "Using the DMP I can be running my Cubase on Windows in my Hamburg studio, collaborating with my guitarist in Los Angeles running her Logic system - all recording in real time in a simple smooth work-flow. It's as though we are all in the same studio together." The DMP features: ASIO and Core Audio support, sample accurate sync, drag and drop of audio files, video feed, talkback, chat, and a host of other features. DMP 2.0 is a peer-to-peer solution requiring a host DAW that uses ASIO/Core Audio and a high-speed Internet connection. It is available now as a free download to all registered members of digitalmusician.net. Besides the new DMP 2.0, the updated Digitalmusician Container (DMC 2.0) has also been released at the same time. The DMC is a standalone application providing the same feature-set as the new DMP Plug-in. Digitalmusician.net was founded in 2005 by two pioneers of the audio industry, Charlie Steinberg and Manfred Ruerup. Its vision is to enable musicians from around the world to connect, collaborate and produce music together. It currently has over 30,000 members working on both commercial and personal projects. www.digitalmusician.net.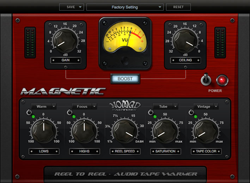 ► Nomad Factory, maker of tube emulation technology, announces the launch of "MAGNETIC", a realistic "Real to Real" audio tape warming effect plug-in that gives audio tracks that vintage tape sound. This effect can inject sterile audio with the warmth and character of classic tube circuitry and analog tape saturation. The plug-in features pure analog reel-to-reel tape speeds, tape/tube saturation and tape color effects, as well as a dedicated vintage style EQ and a built in Boost mastering section. MAGNETIC can be used in many different musical ways. Try using it on individual tracks to add subtle warmth and tape color to your drums or use it to create a filtered cassette AM-radio effect on a vocal. When used on the master bus, MAGNETIC can warm your entire mix and "boost" it up to broadcast level. www.nomadfactory.com.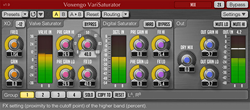 ► Voxengo VariSaturator version 1.9 update is now available for download. VariSaturator is an audio effect plug-in designed to apply saturation and overdrive effects to audio material. It is available in AudioUnit and VST plugin formats, for Mac OS X (v.10.4.11 and later) and Windows (32-bit and 64-bit) computers. Version 1.9 includes the following changes: The "Show All Channel Meters" routing switch added. Additional visual look variation settings added. Oversampling filter type "Min-phase/Lin-phase" switch added. Global "Auto Oversampling Level" 1X (Off) option added. VariSaturator can be used both to boost the loudness of the audio tracks, and to apply subtle or strong harmonic coloration. VariSaturator features two saturation modules which are applied in sequence, in two-band mode each, and implements a wet/dry mix parameter thus offering a comprehensive control over saturation characteristic. US $59.95. www.voxengo.com.

► API recently introduced the Channel Strip. The API Channel Strip includes a 512C mic pre, the famous 550a EQ, the 527 compressor and the 325 line driver, now packaged together. Each processing piece can be switched in or bypassed individually, and a flip switch allows the compressor to be placed after the EQ if desired. Additional features include an insert point, side chain input, multiple metering locations, and the API 2520/transformer combination. "There was a need for a leaner, meaner version of the API 7600 that could serve as a stand-alone unit, with just the right features necessary for a comprehensive audio channel," said Larry Droppa, API president. "We picked all the best parts of an API console channel and put them in a single space unit." The API Channel Strip is currently shipping with a retail price of $2,995. Established more than 40 years ago, Automated Processes, Inc. manufactures analog recording gear, including recording consoles and modular signal processing equipment. More information on www.apiaudio.com. ►
PRODUCTION LIBRARIES
► FirstCom Music is pleased to announce the official launch of their new website. "The new firstcom.com is a fantastic resource for our clients and offers easy access to industry specific music," says Carol Riffert – Vice President/General Manager for FirstCom Music. "The cloud-based search and networking capabilities, like those found on social networking sites, makes accessing the new site faster and increases the speed of downloading music. Additionally, the quick search and advanced search filters were engineered to be more intuitive and to yield highly accurate results." Enhanced features of the new FirstCom.com include: Themed Playlists, which were custom created by FirstCom's Music Directors to save time by offering a pre-selected group of tracks for popular production categories, such as holiday, sports, commercials, specific radio formats, etc. Quick Search and Advanced Search options allow users to drill deep into the 150,000+ tracks of music offered by FirstCom with a high level of accuracy. Online Licensing and Cue Sheet generation makes it easy for users to report their music usage. Users can now easily search by edit length, share projects, and browse across libraries. Registered firstcom.com clients also have the ability to view and search by their virtual library, which consists of only the tracks available under their license agreement. FirstCom Music has taken many steps to ensure a smooth transition for their clients and site users. "We wanted the migration to the new site to be as seamless as possible for our users," says Riffert. "We've provided support in the form of Live Chat with our Client Relations department, video tours that provide a guided overview of the new site features, and we have created a Technical Support site that serves as an information bank for common technical questions and resolutions." For easy access to support for technical and service related needs during this transition period, site users are invited to visit FirstCom's Technical Information page. Here, they will find the best ways to contact a FirstCom Music representative, as well as reminders about important site technical requirements, webex registration, and video tour links. Firstcom also announces new releases to their libraries including: CHAP360 Journeys Through History -- Epic orchestral and simple documentary soundtrack. CHAP361 Chappell Score – Retro Advertising Chappell Vault Series -- Handpicked gems, full of character and perfect for advertising. CHAP365 The Golden Age of Musicals Chappell Vault Series -- The music and glamour of Hollywood's finest hour. Show openers, love songs, jazzy ditties, family fun and big western sounds of the silver screen. EVO149 Killing the Classics -- Brutal beats and twisted revisions of well known classics. EVO150 Positive Promos -- Uplifting tracks full of energy and optimism. GM138 Big Positive Stuff 2 -- Full production piano underscores for retail, magazine reality shows, advertising, light sports and corporate events. HM-093 Film Archive 1 – Classic Pop and Film -- From the archives, classic pop, film noir and authentic period styles. HM-094 Film Archive 2 – Familiar Tunes and Cheesy Muzik -- From the archives, classical favorites, elevator music and well known tunes. HM-095 American Spirit -- Inspiring, emotional, uplifting, poignant, vocal underscores. And many others. Audition at www.firstcom.com.
► New releases from Killer Tracks include 13 new albums including: Beau Dozier - R&B Pop, the second installment in the DOZIER: Generations series. The fourth installment of the Trailer Toolkit series, Epic Action Trailers; NYB 100 Piano Textures -- emotional and heartfelt piano compositions on the 100th release from NYB. HITS 10 Motivational -- a compilation of the most popular motivational tracks from across 21 global libraries. NM 302 Dark and Droney -- dramatic and tense drones. EDGE 95 Party Playlist -- these instrumental tracks capture the essence of chart-topping hits in a variety of genres including Dance Party, Ska Party, Punk Party, Alt Party, Acoustic Party, and even Big Band Party. Audition these and more at www.killertracks.com. ►
THE MIX
► vCreative, Inc. continues to add stations to its innovative PPO (Paperless Production Order) system. Four Bonneville stations in Phoenix began the year with the PPO: KMVP-AM, KPKX-FM, KTAR-AM and KTARFM. Traffic Director Kelly Reetz: "We are so excited to be going paperless; this is definitely the future of radio." And Zimmer Radio's KATI-FM, KCLR-FM, KFALAM, KSSZ-FM, KTGR-AM/FM, KTXY-FM & KWOS-AM in Columbia, MO are signed up for using vCreative™PPO. Production Director Jamie Mac on PPO: "If you want to win the game it helps to have the best tool. vCreative seems like a very simple way to open lines for better communication between production, sales and traffic." PPO can be used to track not only terrestrial spots and their workflows but also streaming and web elements with every script, file and voice part accounted for every step of the way. www.vcreativeinc.com.
► Jeffrey Hedquist, President of Hedquist Productions, Inc. in Fairfield, Iowa and RAP columnist will be speaking at the National Association of Broadcasters' 2010 Conference held in Las Vegas April 9-14. Hedquist's seminar will run from 2:30 to 3:45. on Tuesday, April 12th. His seminar "Sensual Radio" will demonstrate how to use your senses to create radio commercials that touch listeners' senses, get results for clients and increased revenue for you. Hedquist says, "I'll demonstrate with audio examples, case histories, and hands-on exercises how to use the sense to quickly break writers' block and create campaigns that involv the listener." Hedquist, known as "Radio's Storyteller," works with clients in 45 states and has won over 700 advertising awards, including Clios, International Broadcasting Awards, ANDY's, The One Show, Effies, RadioBests, Silver Microphones, Hatches, and London International Advertising Awards. He has conducted hundreds of seminars for radio and advertising groups and is the author of "60-Second Copywriter," "Top Ten Radio Writers' Block Busters," and is a major contributor to Valerie Geller's new book "Beyond Powerful Radio." This seminar will preview some of the principles in his work in process "The Ultimate Radio Commercial." www.hedquist.com.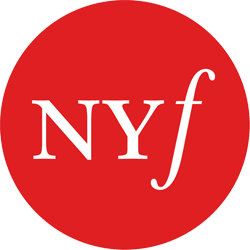 ► The New York Festivals® Radio Program & Promotion Awards, recognizing the "World's Best Radio Programs™," announced its official Call for Entries. Established in 1982, the competition honors the most innovative work in radio broadcasting, with entries from radio stations, networks, and independent producers from around the globe. Rose Anderson, Executive Director of NYF's Radio Program & Promotion Awards competition announced the following new categories: Best Sports Newscast, Best Sports Anchor/Reporter, Sports Promotion, Green Promotion, Public Service Announcement, and Heroes. The newly launched Heroes category gives the competition the opportunity to recognize stories of ordinary people whose acts of heroism or advocacies have touched the lives of people and set an example for others to follow. "We wanted to put the spotlight on the many news reports that honor everyday heroes and showcase the exemplary work in this expanding genre," said Ms. Anderson. NYF continually adapts its categories to mirror worldwide programming trends in the broadcast industry today. Current category groups include: News Programs, News Reports/Features, Satellite Radio, Information/Documentary, Entertainment, Talk Programs, On-Air Talent, Craft & Technique, Programming Format, Promotion Spots, IDs, Audio Podcasts, and Student categories. www.newyorkfestivals.com. ▲