TECHNOLOGY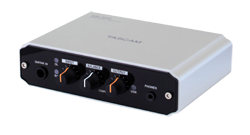 ► Tascam announced the US-100, a new USB 2.0 Audio Interface positioned at a breakthrough price. The high-quality interface features a microphone input as well as instrument level input for direct recording guitar or bass. Stereo line inputs are provided, and can be switched to phono-level to connect a favorite turntable to digitize a vinyl collection. All of this is housed in a solid aluminum chassis to withstand any abuse from the road to the dorm room. The US-100 is a 48k/16-bit stereo audio interface that connects to a Mac or Windows computer using USB 2.0. A free copy of Audacity® software is included to start recording right away. Additional features like a 1/8" stereo headphone output and zero-latency monitoring make the US-100 perfect for songwriters and musicians getting started with recording. Tascam's US-100 is available from Tascam retailers at a street price under $100. Other features include XLR or 1/4" microphone input, 1/4" guitar-level direct input, RCA line inputs, switchable to RIAA photo inputs with ground lug, and 1/8" stereo headphone output. www.tascam.com.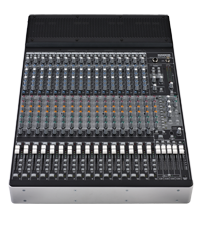 ► Mackie launched its Onyx-i Series FireWire Recording Mixers, which can be used with all major DAWs, and is qualified by Mackie for use with Pro Tools® M-Powered™ 8, offering those users a host of new hardware options. The new Onyx-i Series mixers feature deep FireWire integration and a host of high-quality analog features like Onyx mic preamps and Perkins EQ. Users can choose to implement the Perkins EQ into the recording path at the push of a button, and can also choose to record auxes, groups (1640i) and the master L/R signal. The flagship Onyx 1640i incorporates a massively flexible 16x16 FireWire interface, allowing the user to return up to 16 DAW channels right back into the channel strips for a true tape-style mixdown. The Mackie Onyx-i Series (820i, 1220i, 1620i and 1640i) have a U.S. MSRP from $469.99 for the 820i to $2199.99 for the 1640i. www.mackie.com.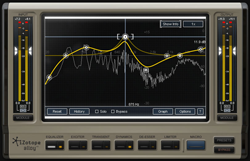 ► iZotope, Inc.'s new Alloy is an audio plug-in that combines six essential sound shaping tools into one integrated interface. iZotope's award-winning Ozone has become an industry standard for audio mastering, and now Alloy brings the company's expertise into the realm of mixing with completely new audio effects and workflow features designed for track and bus use. Alloy is designed for any audio mixing application from professional recording and post-production studios to the home studio, and its uniquely configurable interface helps pros work faster while giving less experienced users simple starting points for mixing. Alloy includes six modules: Equalizer, Exciter, Transient, Dynamics, De-Esser, Exciter, and Limiter. Over 150 "MacroPresets" combine Alloy's modules into custom configurations for specific mixing situations, and each preset has a custom Macro layout showing the user simple, useful controls for the task at hand. Advanced users can build their own layouts and move modules around in the signal chain to customize the plug-in. Sonically, iZotope Alloy combines the precision of digital processing with the subtlety and character of analog hardware. The Exciter's Harmonic Scaling technology lets users blend between different types of harmonic saturation, from Tube to Tape to Transistor, to add just the right amount of warmth and character to their tracks. The Compressor's program-dependant "Vintage" mode can smooth out vocals with the forgiving characteristics of a classic optical compressor, or slam drums when more aggressive settings are dialed in. The Dynamics module also features two stages that can be used to create parallel compression effects, and advanced sidechaining that includes multiband and cross-band triggering, for unique ducking and gating effects. An exceptional sounding Transient Shaper can add punch to drums in single band mode, or zero in on transients in more complex material in multiband mode. Alloy is compatible with VST, AU, RTAS/AudioSuite, MAS and DirectX hosts. $249 MSRP. www.izotope.com.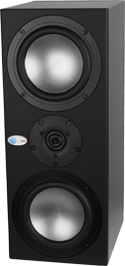 ► Blue Sky introduced its newest critical listening component to its full line of monitoring solutions: the SAT 265 High Output Near-Field Active Studio Monitor. MSRP: $1500.00 (USD). Blue Sky's SAT 265 is a 2-way, tri-amplified, 300-Watt, High Output Near-Field Monitor which features two 6.5" high excursion hemispherical woofers and a 1" dual ring radiator tweeter with integral waveguide, for superior off-axis response. Powered by a dedicated low distortion 100-Watt amplifier for each of the 6.5" woofers, it also features a low distortion 100-Watt amplifier for the tweeter. The SAT 265 effortlessly delivers clean and accurate sound with a frequency response of 80Hz to 30kHz +/-3.0dB (200Hz to 15kHz +/-1.5dB) for full compatibility with Blue Sky's SUB 15 Universal, SUB 212, SUB 12 and BMC (Bass Management Controller). The rear panel also has controls for "full space" (placement in a room) or "half space" (mounted in a baffle wall) operation, along with HF level trims, as well as controls for variable gain settings. Making the subwoofer an integral part of the monitoring system design enables the SAT 265 studio monitor to be positioned for the best imaging, and the SUB to be positioned for the best bass response. Relieving the SAT 265 studio monitor of the requirement to reproduce the low frequencies means that the uncompromising sealed-box design can combine with sophisticated bass management electronics, to provide a seamless transition between the SAT 265 and SUB. It adds up to accurate, full range sound. www.abluesky.com.
► Nomad Factory, leader in tube emulation technology, announced the launch of their Pultec Program EQ Emulation Plugins called PULSE-TEC EQs. The PULSE-TEC EQs includes the legendary Pultec Mid-Range Equalizer MEQ-5 and the Pultec Program Equalizer EQP-1A into a single high quality plug-In. The PULSE-TEC EQs sections can be enabled or disabled individually or used simultaneously for a full range of powerful analog equalizations. Nomad added an analog Pre-Amp section which adds an Input and Output Level controls as well as a simple 'Clipper' limiter at the master output section. The PULSE-TEC MEQ-5 Mid-Range Equalizer section is designed to add Body and Presence to your recorded tracks, Highlight or Subdue a vocalist where the vocal is already mixed within the orchestra. It can also improve the quality of voices by alternating their fundamental and overtone relationships. The PULSE-TEC EQP-1A EQ section provides a wide range of equalization curves that makes it possible to boost very low or very high frequency notes of the orchestra without 'muddying the middle register of the instruments. Continuous variable controls enables to change the amount of equalization or sustained tones without steps, level or noise artifacts. www.nomadfactory.com.
► Prodigy Engineering has developed the first-ever, remote-controllable, microphone preamplifier for the API 500 Series format, called Bella. Bella features relay stepped gain from 18 to 69dB in 1dB increments, switchable high-pass filter (-3dB @78Hz), phantom power (48V), polarity inversion (0/180š), attenuation pad (-22dB), and mute functionality. Additionally, Bella can be remote controlled from professional standard Digital Audio Workstations like Apple's Logic(r) software and Digidesign ProTools(r) | HD systems, as well as ICON(r) control surfaces. www.prodigy-eng.com.
► TransAudio Group, the U.S. distributor for ATC (Acoustic Transducer Company) audio reference speakers, introduced the U.K. manufacturer's first ever compact active three-way studio control monitor, the SCM25A Pro. Designed for positioning on a meter bridge, or rack-mountable for broadcast applications, the ATC SCM25A Pro offers very high-performance in the most compact possible form factor. The SCM25A Pro incorporates ATC's proprietary short coil seven-inch carbon-paper woofer, a three-inch soft dome midrange driver and a one-inch silk dome tweeter in a ported enclosure that measures 10.4 inches (264 mm) (H) x 16.9 inches (430 mm) (W) x 16 inches (408 mm) (D). The integrated tri-amplifier generates 150 W RMS for the woofer, 50 W RMS for the midrange and 25 W RMS for the tweeter. The passively cooled amp pack also features FET limiting. The crossovers are all 4th order, critically damped with phase compensation. The SCM25A Pro produces a wide, stable soundfield with very low coloration and offers low frequency extension to 42 Hz (-6dB). Expected MSRP is below $10,000. www.atc.gb.net.
PRODUCTION LIBRARIES
► New releases from Killer Tracks include: KT 225 Heartfelt Storytellers 2 -- delivering touching emotion through live recordings of beautiful melodies and rich orchestration. KT 226 Sweet & Quirky -- eclectic and quirky ensembles of mellotron, kazoo orchestra, celeste and more, bring to life charming vocal and instrumental tracks. EDGE 88 Indiependence is a cross section of the hottest 'buzz bands' that make up today's trendy Indie genre. NYB 97 MEDITATION: East Meets West features universally meditative sounds of peace and unity as eastern world concepts and instrumentation fuse together with western world melodies. SLAM! 60 AlternaRock is the sound of today's chart topping Alternative Rock hits. Hip enough to be considered cutting edge, but not too trendy to forfeit mainstream appeal. CM 76 HIP HOP: Lite Beds -- Listen as eclectic Asian, Latin and even Classical instruments stay grounded with laid-back old-skool beats. Audition all tracks at www.killertracks.com.
THE MIX
► A vast majority of U.S. television viewers are so annoyed by loud TV commercials that they reduce or mute the volume, or change the channel altogether, according to a recently-released national survey. But help is on the way -- the U.S. Congress is considering legislation requiring broadcasters to keep commercials' audio levels more in line with their related programming. The telephone survey of 1,000 TV viewers, conducted for Harris Corporation (NYSE: HRS), showed that 89 percent are bothered by the often dramatic variation between regular TV programming and advertising volumes. Eighty percent of those bothered take matters into their own hands by: turning the volume down (41 percent), completely muting the volume (22 percent), or changing the channel altogether (17 percent). The survey respondents also cautioned advertisers that the louder commercials approach may be backfiring -- causing them to tune out the advertisements rather than attracting viewers to them. 61 percent said the loudness difference negatively impacted their perception of the product or their ad-viewing habits. 38 percent reported they are less likely to pay attention or consider the product. 23 percent of those surveyed are changing the channel to another program. Only 5 percent reported the louder volume makes them more likely to pay attention to an ad and consider the product. Although viewers were vocal about their reactions to loud ads, they were split on the prospects of the government resolving the perceived problem. Thirty-three percent believed that legislation should be passed to solve the problem, while 29 percent said legislation is not needed. The Advanced Television Systems Committee (ATSC), the standards agency for the nation's 1,800-plus broadcasters, recently developed a Recommended Practice for television broadcasters to address the loudness issue. The recommended practice outlines the target dialogue level at -24 on a -1 to -31 decibel scale -- with -1 being the loudest and -31 being the softest. If properly followed by broadcasters, the Recommended Practice will keep the loudness of commercials at or near the loudness of the programming they accompany, thus preventing startling variations of audio when commercials come on. Several TV networks already have begun implementing this practice. The U.S. Congress, responding in part to the thousands of viewer complaints received each year, is considering legislation known as the Commercial Advertisement Loudness Mitigation (CALM) Act, which is intended to reduce the allowable volume spread between programs and advertisements. The proposed law -- H.R. 1084 in the House and S. 2847 in the Senate -- requires broadcasters to follow the ATSC's recommended practice and is expected to be approved by both chambers sometime this month. www.harris.com. ▲