TECHNOLOGY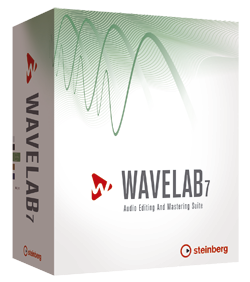 ► Steinberg announced WaveLab 7. Designed for audio editing and mastering for Mac and Windows, new features include a unique GUI concept that allows fast and fluid handling of audio material across multiple windows, montages and podcasts with an intelligent docking and scaling system as well as new VST3 plug-ins and restoration tools, a new CD and DVD-A burning engine and more. WaveLab 7 will be available in the second half of 2010 from authorized Steinberg resellers, and will cost $599.99 MSRP. Comments Timo Wildenhain, Steinberg's Product Marketing Manager for WaveLab. "WaveLab 7 means that Steinberg now offers an end-to-end production solution on Mac OS X that offers industry-standard tools all the way from music creation, production and mixing right through to the final master. WaveLab 7 has been completely reengineered from the ground up to offer complete compatibility for Windows and OS X, extending Steinberg's commitment to cross-platform support to the audio editing and mastering arenas in which WaveLab has become an industry standard on the PC." www.steinberg.net.

► TASCAM has announced the MH-8 headphone amplifier for studio, stage and installation. Each of the eight stereo outputs gets 250mW per side with three switchable sources available. Two stereo inputs can be shared to any of the outputs, and individual stereo direct inputs are available for each of the eight channels. A headphone out can select any one of these inputs, or mix several together. A set of foldback outputs allows you to chain other MH-8s into a system. Other features include: (8) stereo 1/4" headphone outputs; Each headphone output switchable to input 1, input 2 and direct input source (or a combination of the three); (16) 1/4" TRS balanced direct inputs; (4) XLR balanced inputs (Channels 1 & 2); (2) 1/4" TRS balanced inputs (Chan 1); (2) RCA unbalanced inputs (Chan 2); (4) TRS balanced foldback outputs. www.tascam.com.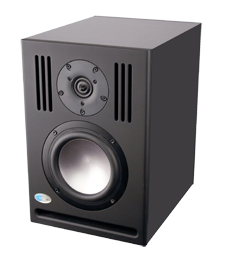 ► Blue Sky is now shipping its newest critical listening component: the SAT 6.5 EXR. The SAT 6.5 EXR is a 2-way, bi-amplified, 200-Watt, near-field, ported studio monitor, featuring two 100-Watt amplifiers, a single 6.5" high-excursion hemispherical woofer, and a 1" dual concentric diaphragm tweeter with integral wave guide for superior off-axis response. The SAT 6.5 EXR can be used with or without a subwoofer. The rear panel incorporates two completely independent balanced input stages with XLR connectors. The main input is for standard 80Hz bass- managed operation, and makes the SAT 6.5 EXR fully compatible with Blue Sky's SUB 12, SUB 212 and SUB 15 Universal. This input features an 80Hz high-pass network, with phase correction filter. Because of the very unique design of the electronics and the studio monitor, when the 80Hz input is used this ported monitor has all the characteristics of a sealed box. The second "Extended Range" input is designed to be used for applications where a sub is impractical, or as a second 'confidence input', to allow the engineer or mixer to quickly compare between bass-managed and extended range modes. www.abluesky.com.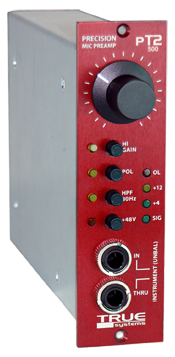 ► TransAudio Group, the U.S. distributor for TRUE Systems is now shipping the PT2-500 mic pre and DI. TRUE Systems continues its contortionist legacy of packing immense-sounding microphone preamplification into tiny spaces. Descendant of the TRUE Systems Precision 8, which squeezes eight audiophile-grade preamps into a single rack space, the PT2-500 conforms to the modular 500 Series format. Like all the other preamps in the TRUE Systems family, the PT2-500 delivers detail, rich analog depth, and a robust, reliable design. But the PT2-500 is 500 module sized, for audio professionals who want everything in a rack ready to use, over and over again, without buying additional power supplies and multiple racks. The PT2-500 features up to 70 dB of high-headroom, low-noise microphone gain. An exceptionally high-quality direct input (DI) calms edgy piezos and provides a THRU jack for amping or effects. Switchable phantom power, 80 Hz high pass filter, and polarity reverse give the unit appropriate flexibility, even in its tiny, 500 Series space. Like all TRUE Systems preamps, the PT2-500 boasts a frequency response that reads like a misprint, 1.5 Hz to 600 kHz (-3 dB), ensuring that the audible and usable ultrasonic ranges are well within its linear response. MSRP: $695.00. www.transaudiogroup.com.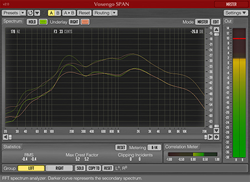 ► Voxengo SPAN 2.0 is now available for download. SPAN is a freeware real-time "fast Fourier transform" audio spectrum analyzer plug-in for professional music and audio production applications. For the most part it was derived from Voxengo GlissEQ dynamic parametric equalizer and reproduces its spectrum analysis functionality. The following features were added in SPAN version 2 since version 1: Multi-channel analysis, mid/side analysis, correlation meter, multi-platform support, undo/redo, preset manager, user interface coloration, user interface re-scaling, plug-in instance naming. Also from Voxengo, Deft Compressor, an audio signal compressor plug-in for professional audio production applications, available in AudioUnit and VST plugin formats, for Mac OS X (v.10.4.11 and later) and Windows (32-bit and 64-bit) computers. The characteristic feature of this compressor is its ability to produce "slim" and "slick" sounding compression, with an intelligibility enhancement effect. Such results are achieved by the compressor's timing function that closely resembles the S-curve on both attack and release stages. S-curve timing function also helps compressor to sound "warm" and "clean" at most settings. While at high attack settings Deft Compressor can be used to emphasize audio transients, it can also be used to "smash" audio signal if you use attack settings as low as 0.1 millisecond. Deft Compressor also features a so called "vintage" compression mode which produces compression sound reminiscent of analog valve compressors: it produces a warm, gently saturated sound with the ability to overdrive the output signal. Deft Compressor is perfectly usable for compressing vocals, drums, guitars and other instruments, both technically and creatively. Besides that, it can be used to compress mix groups and full mixes. $99.95 US. www.voxengo.com.
PRODUCTION LIBRARIES
► Blastwave FX, the HD sound effects publisher, announced the release of Bugs! Sound Effects Library, a collection of 700 insect sound effects. With over 30 categories from Ants to Worms, including 5.1 surround sound effects, this unique, comprehensive collection will offer sound designers a large selection for any professional production requiring insect sounds. Every sound effect in Bugs! was originally recorded and delivered at 24 bit 96kHz with mp3 reference files to ensure the highest quality for today's production needs. The library is delivered on a 16GB USB Flash Drive, and all sounds are embedded with metadata that is compatible with Pro Tools, Soundminer, NetMix, iTunes and other popular sound library search engines. Categories include: Ambiences, Ants, Bees, Beetles, Caterpillars, Cicadas, Cockroaches, Crickets, Extermination, Flies, Hornets, Infestations, Insect Attacks, Insect Claws, Insect Dig, Insect Eat, Insect Hiss, Insect Movements, Insect Rattle, Insect Run, Larva, Millipedes, Mosquitoes, Scorpions, Termites, Wasps, Worms and more. www.blastwavefx.com.
► New releases from Killer Tracks Production Music include: CHUCKD 004 Old School VS. New School -- Hip-Hop past and present unite. KT 232 Paranormal -- This Horror and Suspense Drama tool-kit provides everything you need for your next haunted production. KT 233 Motivational 8 -- Positive. Upbeat. Forward thinking. Modern Rock tracks inspire with titles like "Create Your Future", "Plan To Succeed" and "Believe You Can". NM 299 That's All Folk -- a rich blend of contemporary and traditional Folk, Americana, Bluegrass, and Pop music. EDGE 91 HYPE! -- a new style of Urban music that mashes together popular sounds from Hip-Hop, Pop and Electro genres. KL 11 Flamenco Chill -- Grammy® nominated Bob Benozzo teams up with some of Latin music's finest to deliver world class, authentic contemporary Flamenco music. Audition these and more at www.killertracks.com. ►
THE MIX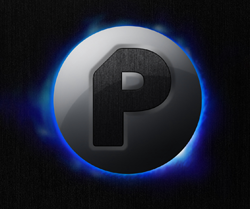 ► United Stations Radio Networks, Inc., (USRN) an independent leader in the creation and marketing of network radio programming, announced that the network will be the exclusive source for a new radio imaging service called PHANTOM PRODUCER that enables subscribing stations to create their own customized production elements with no need for professional audio software. Phantom Producer is the brainchild of the award-winning producer Jeff Thomas who has developed the service in conjunction with programming executives at United Stations. Eric Weiss of The Weiss Agency represented Jeff Thomas in this deal and this announcement came from USRN's Chairman/CEO, Nick Verbitsky at the company's Headquarters in New York City. The service provides radio stations with the ability to choose, mix and create their sweepers, links and other interstitial production elements via a password-protected website. Phantom Producer works via a new and exclusive online user interface that accesses customized elements created just for the client station and allows anyone at the radio station to sequence those elements into perfectly mixed production elements that can be immediately downloaded, ready for air. No new gear or software is required and as a result, the Phantom Producer service ushers in a new era of "desktop imaging." Jeff Thomas has helped image radio stations all over the world in a career that has spanned more than 30 years. The Australian native is perhaps best known for his time spent at Clear Channel's KIIS-FM, Los Angeles where he was the station's Creative Services Director, but he's also widely known for his role in launching the Killer Hertz Sound Design Library, providing audio that has been used by radio and television stations all over the world and in numerous movie trailers. At KIIS, he helped develop the national 'KISS" sound for Clear Channel. He also helped launch the Howard Stern Sirius Channels, Howard 100 and 101. The rest of the Phantom Producer team includes a stable of imaging and voice-over heavy weights. Thomas along with Arden Hanley (Nova FM Australia, Capital FM London) will launch the service with new imagers to be announced soon. An impressive array of voice-over artists will also join the service with credentials and careers that span the globe. The music and jingles in the package will be provided by Seattle music production powerhouse, IQ Beats whose client list includes WKTU New York, Heart 106.2 London, Capital Radio London and many more. Much more information and a few tutorials are available at www.phantomproducer.com.
► PowerFX, developer of Soundation Studio, announced the release of AudioLocker. AudioLocker is a desktop application that allows you to store your files in your own account on the "Soundation cloud" and import your own sounds into Soundation Studio. AudioLocker is a simple drag n drop program, easily allowing uploads, downloads, delete, folder creation and integration all within Soundation Studio. AudioLocker also receives and stores any purchases made from the Soundation Sound Shop, so those sounds are always available and always backed up. Currently there are 3 versions of AudioLocker: Intro, a 100MB account ($19 a year), Basic 2 GB account ($49 a year/ 4.99 a month), Power User 5 GB account ($99 a year/9.99 a month) which includes 20 sound sets (over 400 additional loops) preloaded in your AudioLocker. High quality sample titles and sound sets from PowerFX are being added regularly to the Soundation Shop. www.soundation.com/audiolocker. ▲