TECHNOLOGY

Tascam's CD-160mkII CD player has been updated to include MP3 playback. Along with a new look and MP3 playback, it is now equipped with both optical and coaxial digital outputs, 40-second anti-shock memory, single, all, and folder repeat (Repeat Album) for MP3 CDs. www.tascam.com.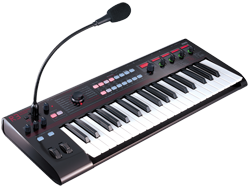 Korg recently introduced the R3 Synthesizer/Vocoder. The compact R3 packs the main feature set and sounds of the upscale RADIAS into an affordable and portable performance keyboard. Its Multi Modeling Technology (MMT) synth engine provides a diversity of synthesis techniques, and incorporates ultra low-aliasing oscillator performance borrowed from Korg's flagship OASYS. The 128 onboard Programs are organized by sound category for fast access. A single R3 Program consists of two complete Timbres — each is a complete synth sound including dual Insert effects (30 effect types) and assignable EQ. The Program itself offers a Master effect, plus an 8 step arpeggiator. Two oscillators offer analog-modeled waves, DWGS waves, noise, sync, ring mod and more. Waveform modulation, Variable Phase Modulation (VPM), Unison voice thickening, PWM and cross-mod expand the sonic palette. Two LFOs and three ADSR envelopes shape the sound and add cyclic motion to nearly any voice parameter. Various modulation sources and destinations can be connected together using the six Virtual Patches. Dual Filters can run in series, parallel, or side by side (individual for each oscillator). Additional features: Modulation Sequencers (one per Timbre) provide discrete values to a modulation parameter that changes over time, either in stepped or smooth motion, and can continuously loop. Audio inputs allow external audio signals to be gated and processed using the internal synthesis and effects. "Drive" adds analog warmth, Punch brings increased definition to the attack of a sound, and 12-types of Wave Shaping provide dramatic timbral shaping — even offering a virtual "pick-up" response. 37 full-size, velocity sensing keys; Pitch and Mod wheels. Users can manage sounds with the free sound editing and librarian software. A single USB connection allows quick and easy data transfer. www.korg.com.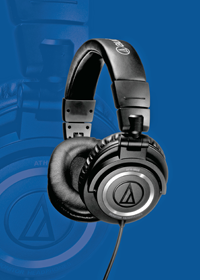 Audio-Technica introduced its flagship ATH-M50 professional studio monitor headphones. Embodying the company's latest transducer technology, the ATH-M50 headphones offer sonic accuracy in a design engineered to provide maximum comfort for hours of use. Specifically intended for professional monitoring and mixing applications, the ATH-M50 headphones feature an efficient collapsible design. Employing Audio-Technica's 45 mm large-aperture drivers with neodymium magnet systems and CCAW voice coils, the ATH-M50 features a closed-back cushioned earcup providing exceptional clarity and superior isolation in high volume listening situations. In addition, the circumaural earpieces swivel a full 180º for easy one-ear monitoring. MSRP $199.00.
Neural Audio Corporation, a developer of advanced audio and surround sound technologies, and VoiceAge Corporation, a supplier of speech and audio codecs and co-developer of AMR-WB+, announced the release of the new Neural-optimized encoder for AMR-WB+. Developed in full collaboration, the Neural–AMR-WB+ solution satisfies the need for better processing solutions for Internet service providers and mobile operators who strive to increase audio quality while reducing bit rate consumption for audio and music download and streaming applications to mobile devices. "The new Neural–AMR-WB+ solution will allow greater bandwidth efficiency to network operators while allowing consumers to experience ever higher audio quality on their mobile devices," stated Geir R. Skaaden, Neural Audio CEO. "By combining Neural Audio's world renowned audio optimization processing technology with VoiceAge's AMR-WB+ standard audio compression technology, our companies have created a solution that satisfies the critical demand for high-quality audio/video streaming applications to consumer electronics devices such as mobile phones, digital music players, computers and more." The new Neural-optimized AMR-WB+ encoding solution provides: Superior quality stereo music streaming and download from remarkably low bit rates (e.g., the key rates of 24 and 16 kbps, and even lower) through 48 kbps; Improved listener satisfaction while reducing fatigue by delivering more natural sounding music; Improved bit-rate-saving network carrier effect through significantly improved bit rate performance leading to lower communications bandwidth usage. www.neuralaudio.com, www.neuralsurround.com.
Bid4Spots recently reported that it has signed 200 Internet radio stations within the first month of announcing the industry's first reverse auction to facilitate buying and selling advertising for independent online radio. Bid4Spots, which also operates a reverse auction marketplace for terrestrial radio, reports that participating radio stations reach a wide listener base across a variety of radio formats. Independent Internet broadcasters are invited to sign up or view a demo at www.bid4spots.com. The auctions take place each Wednesday. In a related announcement, Spacial™ Audio is releasing its complete Internet radio automation solution - SAM™ Broadcaster v4. Everything broadcasters need to participate in Bid4Spots' auctions is included in SAM™ Broadcaster v4. Information is available at www.spacialaudio.com. In the reverse auctions, radio stations compete for advertisers' dollars and bid the ad rates down. Advertisers and ad agencies gain simple, cost-effective access to independent Internet radio's targeted, affluent and tech-savvy audience. Internet broadcasters get an easy, flexible way to sell advertising and increase revenue. Bid4Spots is using Spacial™ Audio's StreamAds™ as its central platform to schedule, track, and manage the advertising for broadcasters. An Arbitron/Edison Media Research study ("The Infinite Dial: Radio's Digital Platforms") reports that 52 million Americans listened to Internet radio over a one-month period earlier this year; industry observers estimate that about 42 million of those listeners tune in to an estimated 25,000 independent online broadcasters. www.bid4spots.com.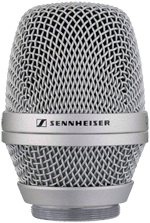 Sennheiser has engineered a new microphone head for its top-of-the-range RF wireless microphone, the SKM 5200. The MD 5235 mic head is an extremely rugged dynamic capsule with a great sound that easily cuts through high on-stage levels. The new mic head can be used with all handheld transmitters of Sennheiser's 5000 Series - the SKM 5000, SKM 5000 N and the latest model, SKM 5200. This is the ninth capsule available for the handheld transmitter, making it the ideal professional tool for covering any application and miking requirement. Dawn Birr, Sennheiser's product manager for professional products explains, "The SKM 5200 was able to cover an enormous range of applications, but there wasn't a capsule specifically designed for vocals on very loud stages. The MD 5235 has been tailored to this need." Available in black or silver. www.sennheiserusa.com.
With its latest product introduction, Digidesign again brings pro-level tools and compatibility to the home and project studio owner. The new Digidesign® 003™ family, which includes 003™ Factory and 003™ Rack, offers professional-grade I/O, high-definition audio resolution, the compatibility and performance of industry-standard Pro Tools® software, and an bundle of up to 80+ professional instrument and effects plug-ins, compatible applications, and sound libraries, including the new Pro Tools Ignition Pack 2 software collection. "Since the launch of the Digi 001® nearly seven years ago, more and more users are realizing the advantages that come from having seamless integration between the home and professional studio, as well as the benefits of having access to our extensive library of effects and virtual instrument plug-ins," explained Dusty DiMercurio, marketing manager for Digidesign's personal studio products. "We've met this demand by continuing to introduce innovative Pro Tools LE®-based products for the personal studio. The new 003 family takes its place as the flagship of our Pro Tools LE product line, delivering high-end hardware specs, features, software and tools, as well as a high level of compatibility with professional studios." The new 003 Factory provides hands-on control of Pro Tools LE through its integrated control surface and offers an array of analog and digital I/O, including MIDI, ADAT optical, and S/PDIF digital. 003 can also be synchronized with other external devices in the studio via its BNC Word Clock I/O. Eight touch-sensitive motorized faders, eight motion-sensitive rotary encoders, and a Jog/Shuttle wheel provide hands-on control of multiple elements of a mix, including volumes, panning, sends, inserts (plug-ins), automation control, audio and video scrubbing, and more. The 003 provides a variety of essential visual mix feedback via an LCD display and numerous LEDs, and also functions as a standalone MIDI controller, allowing it to be seamlessly switched from controlling Pro Tools to controlling other MIDI-compatible applications. With its FireWire connectivity, the 003 ensures high-speed data transfers between compatible Windows- or Mac-based computer systems. www.digidesign.com.
PRODUCTION LIBRARIES
Jon Carter of Megahertz Studios announces the new release of The Butcher Shop Version 2.0 Production Library — 760 contemporary beats, loops, impact accents, sweeper effects, scratches, and turntable manipulations, including a bonus of 200 hand-picked movie and TV drops. Jon Carter, Executive Producer notes, "On The Butcher Shop, every cut is prime choice! Special attention was paid to detail and motion!" Check out the demo now at www.crememachine.com. Click on "pop" libraries on the homepage. www.megahertzstudios.com.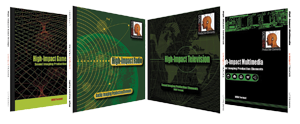 UniqueTracks announced the release of its new High-Impact Sound FX Series. The collection's 1350 effects are organized into 4 volumes. Volume 1, High-Impact Radio contains 365 sound effects designed to boost a radio station's promos, sweepers and station IDs — telephone effects, sound beds, tape rewinds, transmissions, whooshes, washes, stabs, lasers, hits, ramps and accents. Volume 2, High-Impact Television provides 305 audio elements designed to underscore and enhance visual storytelling — ethereal drones, low frequency rumbles, explosions, static bursts, and various sound flourishes. Volume 3, High-Impact Multimedia is designed for Powerpoint, Flash and Web creators looking for sounds to link with button and mouseover behaviors, error messages, start-up screens and pop-up elements. The collection features 450 audio effects including clicks, beeps, pings, chimes, gears and musical tones. Volume 4, High-Impact Game Design contains 230 sound effects for sci-fi, war, arcade, strategy, simulation, and action-adventure games. Each of the sound files can be purchased individually and downloaded as 16-bit, 44.1KHz stereo WAV format files from the UniqueTracks website. The entire collection can also be downloaded or the series can be shipped on 4 CD-ROMs. All 1350 sounds can be previewed at www.uniquetracks.com.
THE MIX
Radio production and voiceover pros from around the world will converge in Los Angeles on August 17 - 18 for Dan O'Day's 12th annual International Radio Creative & Production Summit. Guest speakers include Dan O'Day (naturally), voiceover master Patrick Fraley, "King of the Movie Trailers" Don LaFontaine, and #1 Hollywood voice casting director Terry Berland. Special sessions include "Hypnotic Advertising," "Quick & Slick Voiceover Tricks," "Your Career Success Patterns," "More Quickstart Copywriting Techniques," and "Quantum Leap Voiceover Directing & Coaching." Early registration expires May 31. Details at www.danoday.com/summit. l Radio And Production readers are invited to join Jeffrey Hedquist for a Free 60-Minute teleseminar "Stop Writing Commercials – and start getting results for your clients." Thursday, May 24, 2007 at 5:30 pm Pacific / 8:30 pm Eastern. Learn dozens of ways to do commercials that get attention and generate results. "This teleseminar is for salespeople who want to get better results for their clients without having to spend all their selling time writing. This teleseminar is for writers who want to move to the next level in advertising skill." To register for this limited participant teleseminar, go to http://Teleseminar.Hedquist.com.