Page 1 of 3
Ian Fish, Head of Production, Heart Radio, Birmingham, West Midlands, United Kingdom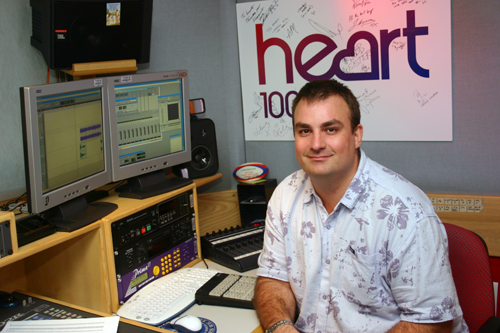 By Jerry Vigil
This month's RAP Interview takes another trip outside the good ol' USA to the UK where we hooked up with Ian Fish, Head of Production for A/C formatted Heart radio, a Chrysalis owned group. Ian's clean, professional production style has been featured on the RAP CD many times, but what you don't hear on the CD is how diverse Ian's skills are, and how his multiple talents play a big part in keeping Heart at the top of the ratings charts. Ian talks about his unique skill set and offers some ideas we can all use to further the cause of bringing our stations up to par with today's technology, and strengthen our positions in the battle for listeners in this iPod-Internet-Satellite infested world of personal entertainment. Be sure to check out Ian's sampler on this month's RAP CD!
JV: Tell us about your start in this business.
Ian: I started in 1989 straight out of school. I basically did my A-levels, which I guess is like senior school for you guys. I didn't go to university or anything. I managed to get a job and move straight into radio which was great. I started as an engineer at a small radio station in Worcester, just south of where I am now in Birmingham. I learned how to fix everything, how everything goes together, what to do with tape machines and record players if they break — that's how long ago it was. That was kind of how I started, and it was five years there. During that time I came across an issue of RAP Magazine featuring a cassette at the time, which had a sweeper montage from MOJO Radio. I heard that and thought it was the best thing I'd ever heard, and it was like, "I want to do that." So my desire to move into the production side was born.
JV: Where did you go after your five years in Worcester?
Ian: From there I got a phone call from the station that I used to listen to when I was growing up. I grew up in a very nice rural county of England, called Cheshire. I used to listen to the local radio station there, and they actually phoned me up and said, "Hello, we've heard that you do engineering, and you can do outside broadcasting, and you can produce a bit as well, and we'd like you to come and work for us." So I moved back home to stay with my parents for a while, and worked for just 18 months at this radio station up in the northwest of England. While I was there, I took a phone call from the Program Director, at the time, of Heart, down in Birmingham, asking me to come and produce their new breakfast show. So in 1995, I came to Heart as a breakfast producer having never produced a breakfast show before. I was in the deep end with this relatively new regional radio station and a brand new breakfast show, but I have some great people here who taught me a lot, and it was great. Dennis Clark, who is now at KISS in Los Angeles, was our consultant and taught me loads about breakfast radio. I did that for five years. We got really successful, and then the job opened up as Head of Production for Heart, and that's when I moved over into what I'm doing now.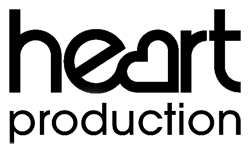 JV: What are your responsibilities as Head of Production?
Ian: Basically, it's looking after the imaging of Heart in the West Midlands, and we've just taken on a new station in the East Midlands, called Heart as well. So it's imaging for both of those stations. And it's also doing all the sponsorship and promotions production work when we give away the cars and holidays and all that kind of stuff. I do the production and the writing for that across both Heart East and West Midlands. So that's kind of the main focus of the job, but I also get to work in the studio with recording artists when they come in for sessions, and I work with the presenters, teaching them how to work the new studios, loading audio, everything really.
I get to do some really cool stuff actually. We've built a reputation here of being able to do really good work with artists. We get a lot of artists coming into the studios specifically to record acoustic sets here at Heart. We also do a lot with them out on the road as well. I have a background in live events as well — that was back when I was also starting out in radio — and we do amazing live events. We have a great reputation for both of those things with the artists and the record companies.
JV: Where did you get your background in live music?
Ian: I had my own production company that was kind of a hobby that paid a little bit of money. It was called "Sounds Fishy Productions." I was really interested in concerts and festivals, and how these things happen on stage and get to be heard by so many people. I set up a business basically learning all about staging, lighting, sound, live engineering, microphone techniques. It was great. I even did some touring. It was cool.
JV: And that experience is paying off now.
Ian: Absolutely. It's amazing actually, that all this stuff that I did when I was a bit younger, is all really starting to pay off. And I think the whole radio business at the moment, certainly in the UK, is diversifying; and we're all looking for what else we can do with radio. And this kind of thing I've been up to — live events and getting out and taking artists out to meet the public — to be able to produce those events entirely in-house is a real plus. Recording the sessions and getting them online or anything else we might do with them -- the job is all that, and diversity of experience is really paying off now.
JV: I would guess UK radio is taking full advantage of the internet.
Ian: Yes, absolutely. We're just redesigning websites at the moment for the Heart brand, and it's going to be huge. We've got this real ambition to make the websites, not just a bolt onto the radio station, but a kind of media setup in their own right, which the radio station promotes. I think these days the audiences are becoming so much more aware. They don't just want the opportunity to vote on a TV show. They want to watch 24-hour webcams, and they want to be interactive with it the whole time. The internet, the mobile phone connections, texting, the emailing, the voting — everything is all part of a package that people expect now as the whole picture, and we're really trying to catch up with that and be a part of that on the radio side.