Page 1 of 3
Mike Lee, Brown Bag Productions, Englewood, Colorado
By Jerry Vigil
An era in radio production has come to an end. Mike and Bob Lee, founders of Brown Bag Productions, have said goodbye after 20 years of creating some of the best imaging production libraries ever produced. 15 libraries with over 40,000 cuts have penetrated the airwaves on radio stations worldwide, on formats across the spectrum; and since 1990, Brown Bag has created sounds and music for such television hits as ER, NYPD Blue, Law & Order, The Simpsons, Dateline, American Idol, The CBS Evening News, 24, Oz, Alias and King of the Hill. Awards on the shelf include Seven Telly awards, the Silver Screen Award, and the Billboard Radio Award. If you received Mike and Bob's farewell letter, you also know they created sounds for the U2 Zoo Tour, the on-stage drum sounds for Genesis, and the audio logo for the Chinese government. Brown Bag has created music for the broadcasts of more than half the teams in the NFL, NBA, Major League Baseball and the NHL; and their music has appeared on some 500 NFL Films' productions.
This month's RAP Interview visits with half of this remarkable duo as Mike Lee shares the Brown Bag philosophy and sheds some light on the path of one of the most successful collections of production libraries ever. And we extend our thanks to Mike and Bob for two decades of making us sound good. Any user of a Brown Bag library knows those pats on the back for a great promo or ID would have been fewer and further between without that perfect bed, logo or sound. Thanks, guys!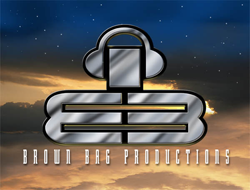 JV: What was the spark that made you and your brother, Bob, decide to create an imaging library for radio?
Mike: We had been in radio and decided to make an attempt to break out on our own. At that time we entered the world of long form radio production. Our first big project was with Orson Welles in a fantasy concert called "Paradise Rising." And what a thrill it was to work with a talent like that. He had to approve every word of copy and it took a long time for him to get to it, but in the end it was one of those things that sends a shiver up your spine. After that we did a similar show with Eddie Rabbit called "Clear Creek." Those things did well enough to keep us in business, but by 1983, things were very tough in long form programming. We had won the Billboard Award for Best Show in the World with a show called "Echoes Inside the Music Process," which took us about two years to do. Yet it played on about a total of three stations in the U.S., so it was kind of like winning the Oscar for Best Picture and then it not being shown in theatres. That was enough to discourage us and get us out of that end of things.
We'd always had this interest in doing a library; in fact we had one attempt at a library even before the Echoes project called "Waveforms," which was more of a sound library. It didn't do that well, but it kind of showed us a path that we might take later on.
So in 1983 we took all of our resources and spent a little over a year working on "Rock Trax." The joys of being on tape — the technology was very primitive, and in the end we came up with three reels of material that was distributed at 15ips. There were 271 cuts in Rock Trax. It showed us what could really be done, and the response was beyond anything we thought it would be. It was the first library ever released that focused exclusively on programming based production. Prior to that, every library was based on commercial material. So essentially, it created a genre that obviously many people have gone into since. And it was great for us because that's always where our allegiance had been, to the imaging side of things. We never had much of a background or desire to be in commercial based production.
JV: What was your favorite Brown Bag library and why?
Mike: For me, the turning point library was probably "Redline." It was the first time we went to two discs — increasing the material by about 50% — one of logos and sounds, and one of music beds. It was better organized than its predecessors, but most importantly, we got to flash our rock roots. There's some awesome guitar work and news/sports beds in Redline. It is extremely popular 13 years after its release and has been used by top stations in virtually every major format.
JV: What approach have you taken that makes the Brown Bag libraries different from the others out there?
Mike: Our precepts never really changed from the first library on. We developed the category of logos, which provided stations with a complete ID or sweeper that had a strong start, hollowed out places for call letters and slogans, and a definite end to get back into the music.
Our sound sections have always been our most definitive imprimatur. While music is subjective — where one person hears something on the cutting edge and another hears something considerably less compelling — big, thick, powerful sounds are really objective in that 95 out of 100 producers will agree that a huge cash register sound or rich white noise is more appealing than any other.
When it comes to music, we have always concentrated on rhythms, textures and sounds over melody. Melody slows the pace down and is impossible to edit out of cleanly. I believe our friend Rick Allen once described it best when he said that a Brown Bag bed has an edit point every few seconds. While we were known for our driving, high-drama beds for many years, we also have worked very hard on creating open, more ethereal music as well.
More than anything, we have been masochist perfectionists. Bob and I learned the basics of recording from Al Schmitt, who has won something like 12 Grammies for best engineer. We would sit for ten or 12 hours at Sunset Sound and watch him work without saying a word. He never compromised when it came to getting the perfect sound from an instrument or voice, no matter how long it took.
The no-compromise, zero tolerance approach became our mantra. And no one has ever raised the engineering/producing bar in libraries like my brother, Bob. He really is the Al Schmitt of our industry. You cannot believe his ears and his tireless work ethic. 16-hour days were the norm for us. In the early days, we were severely constricted by the gear, but Bob would never use that as an excuse. We pioneered a lot of digital gear and beta-tested it for companies like Digidesign and Waves, and he still worked just as hard to achieve even higher standards. NFL Films had Bob master the first seven discs of their library.