TECHNOLOGY
Syntrillium Software has released updates to two products: Cool Edit 2000 version 1.1, now with real-time Preview in most DSP effects, faster MP3-encoding with Variable Bitrate (VBR) support, and up to 200% faster Noise Reduction than before. Cool Edit Pro version 1.2a, now with up to 300% faster Noise Reduction, enhanced hard-disk management, and enhanced Windows 2000 multi-user support. Current Cool Edit users can download patches for both products from Syntrillium's web site at www.syntrillium.com. Sales and tech support: 480-941-4327.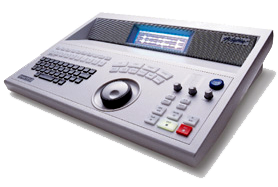 360 Systems announces the release of Short/cut 2000, an improved high-speed version of their popular Short/cut editing system. Short/cut 2000 performs all editing operations many times faster than the original, virtually instantaneous. Processing speed for internal functions has also been greatly enhanced, resulting in fast file loading, file saving, and mapping of audio clips. 360 Systems' Don Bird, VP Sales and Marketing comments, "Short/cut is packed with the operational features broadcast professionals have asked for to handle the demanding needs of on-air and remote environments. Now with the product's blazing speed, we believe Short/cut 2000 offers the most reliable, most effective and most affordable editing system available." A series of upgrade kits have been designed to allow owners of all previous versions to upgrade to Short/cut 2000. The kits include new software, hardware, and a revised manual. Kits can be ordered by calling 360 Systems at (818) 991-0360. More info at www.360systems.com.
San Francisco based Spot Traffic announced the national roll out of its web-based digital spot delivery system. Utilizing primarily the MP3 format, Spot Traffic is able to deliver CD quality radio spots, complete with traffic instructions, directly to radio station production rooms nationwide. "All it takes is a computer with an Internet connection and you're on-board. There is no special equipment to buy, no commitment that you have to sign, and you don't have to be a 'Computer Guru' to make it work," says David Adams, CEO. "We also deliver multiple file formats," says Doug Haylock, Chief Technical Officer, "so stations can choose which one is right for them. And then, once the spots are in the station's computer, they can import them directly into their AudioVault or other on-air system." SpotTraffic also announced their new free service, AudioBounce™. This Internet-based system allows stations to transfer digital audio files from one location to another, without having to buy any special equipment or install any special software. AudioBounce™ runs entirely from the SpotTraffic web server, and it uses none of a station's hard-disk space. Spot Traffic is a division of TransMedia, Inc., a San Francisco-based broadcast production, duplication and trafficking facility. TransMedia is also the developer of MediaFax broadcast fax service. www.spottraffic.com.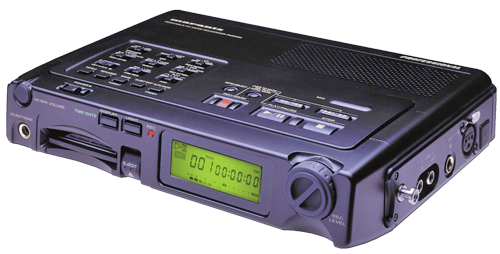 Marantz has launched the PMD680 Portable PC Card Recorder ($1,499). The PMD680 records audio onto a removable PC card (formerly PCMCIA) which can then be inserted directly into a laptop computer for easy editing, mailing, network distribution or processing. With the use of PC Flash memory cards as its primary storage facility, the PMD680 has no moving parts in its transport mechanism, providing excellent resistance to shock and extreme climate conditions, which would normally inhibit the use of conventional tape or disk based media. The PMD680 utilizes an MSDOS(tm) compatible file system (.wav and MPEG) which provides instant access to recorded files, without any requirement for additional file conversion. The recorder accepts both type II and III PC cards, with access to some of the largest capacity cards (up to 400MB) available on the market. Features include selectable recording format—MPEG L2 or linear PCM, selectable bit rates for MPEG recording from 32 to 192kbps @ 48kHz, automatic time/date stamp, microphone filters and limiter, XLR and 6.3mm jack microphone inputs, built in condenser microphone, built in loudspeaker, and S/P-DIF (IEC958II) digital output for digital audio transfer. Also new from Marantz, the CDR500 Combination CDR Recorder/CD Player. This is the first Marantz CDR recorder to feature the company's innovative new Automaster process, a major advance in CDR technology which delivers high quality, fully finalised CD mastering and duplication possibilities in a single 2U size rackmount unit. When burning a CD in a CD Recorder, every time the laser stops, errors are created in the linking points. These are skipped over during replay in a conventional CD player, producing the familiar muting effect between tracks. Prior to pressing a CD, a mastering plant will search for and correct these errors before making the final Glassmaster, enabling the production of the complete CD in a single Disc At Once process. This involves the high speed transfer of the program material to Exabyte tape or hard disk in an intermediary process that incurs additional cost and may introduce increased levels of jitter to the detriment of the original source recording. The CDR500 now enables, for the first time, full Red Book Disc at Once recording within a stand alone CDR recorder, automatically replicating the mastering plant procedures. Features include a DSP Audio Buffer, CD Text Writing, Normal and High speed (2x) duplication, full SCMS manipulation, balanced (XLR) analog inputs, SPDIF digital inputs/outputs, and full CD/CDRW playback. (630) 820-4800, www.marantz.com.
The VoxPro phone editor from Audion is now available on iMac, G3, G4, and iBook. New features include unlimited masters and edits (previous limit was 40), no more dongles, no audio card needed, and quiet operation with the iMac which has no cooling fan. The $2,495 system includes the VoxPro controller, VoxPro 2.0 software, and ADB/USB converter cable. Available from Harris Broadcast (800) 729-0494. Info at Audion Labs, (206) 842-5202.
Building on the consumer market success of the Arboretum Realizer MP3 player/encoder plug-in, Arboretum Systems unveiled the next step in their Internet DSP campaign with Arboretum Realizer Pro, their professional signal processing solution for authoring and archiving Internet audio. Says Arboretum Marketing VP Todd Souvignier, "Recording professionals want to maximize the impact of their music before putting it through MP3 compression. Broadcast and post-production professionals need to bring out the clarity and articulation of speech from Internet sound bites. Archivists and serious music lovers want their downloads to sound their best before burning them to CD." Arboretum Realizer Pro 1.0 includes the following stages, usable for both pre and post mastering: Bass Maximizer: Enhances bass and compensates for the shortcomings of small computer speakers. Parametric EQs: Two stages of EQ, allowing one to selectively notch up the voice or other parts. Harmonic Exciter: Restores the high end sparkle that gets washed out by compression. Ultra Stereo: Creates a dramatic widening of the stereo image. Max Loud: Flattens the dynamic range so everything sounds loud and clear. Arboretum Realizer Pro works with AIFF, WAV, SDII MP3 files, streams, CD audio and any other audio format. Arboretum Realizer Pro 1.0 supports the Windows DirectX plug-in format and the VST plug-in format on the Mac. Scheduled for Q499 availability Arboretum Realizer Pro has a suggested US retail price of $149. www.arboretum.com.
TC Electronic introduces the latest version of the Finalizer 96K, now able to perform full up and down sample rate conversion. "Being able to enter and exit at various sample rates such as 32, 44.1, 48, 88.2, and 96K, with asynchronous conversion is essential when you're working within different rates on a digital project," comments Ed Simeone, Managing Director of TC Electronic. TC Electronic also announced the formation of a brand new company, Helicon Vocal Technologies Inc., a joint venture of Canadian IVL and Danish TC Electronic, aimed at providing special quality solutions and tools for vocal processing. The first product will be released in the third quarter of 2000 and is a Voice Formant and Pitch Processor targeted at the serious performing and recording musician. For more information, contact TC Electronic at (805) 373-1828 or e-mail This email address is being protected from spambots. You need JavaScript enabled to view it.. www.tc electronic.com.
MUSIC/SFX LIBRARIES
FirstCom Music recently announced the availability of its first 10 CD set featuring Beatnik's Headspace sound and music library produced by Thomas Dolby Robertson. There will be an additional 10 CDs per year for three years. (800) 858-8880, www.firstcom.com.
THE MIX
Syntrillium Software is pleased to announce the following contest winners for the Thatsa.CoolEdit.com online composition contest: In the Music category, 1st prize went to "Too Blue" (Drew Daniels, producer, and Jimmy Guitar Smith, artist); 2nd prize went to "My Way" (Marvin Hays, producer, and Jamies Party, artist). In the Radio category, 1st prize was awarded to "Alt_Ctrl_X imaging" (Robert Ruggeri, engineer, and Kevin Ware, artist); 2nd prize went to "102.5 KISS-FM Imaging" (Stephen Lawrence, engineer and artist). Radio category judge John Pellegrini commented that "The Spin Alt_Ctrl_X sweeper mix was one of the best examples of sweepers I've heard in a long time. Well thought out, well produced and just plain well done!" Music judge Audley Freed of the Black Crowes said of "Too Blue" that "They did a good job setting the environment for the composition - you could really hear the air in the track." You can listen to the winning entries and those awarded Honorable Mention on http://thatsa.cooledit.com.

HearSpot.com, a company dedicated to creating customized commercials for advertisers on subscribing radio stations nationwide, with distribution via the Internet, launches its operation Sept. 1, 2000, at www.hearspot.com. HearSpot.com co-founder and general manager Jeff McNaughton says HearSpot.com will be primarily marketed to small- and medium-market radio stations as an extremely cost-effective method of enhancing the quality of advertising the stations can offer their clients. State-of-the-art digital production facilities, and a dynamic, easy-to-navigate Website will be incorporated to facilitate execution and delivery of the commercials. Additionally, HearSpot. com will employ a diverse network of major-market voice talent to give advertisers a higher level of quality and distinction in their radio marketing campaigns. "Production managers at radio stations all over the country have consistently told us that there never seems to be enough hours in the day to handle all of their production, and they wish they had a bigger talent pool to offer their clients," said McNaughton. "HearSpot.com fills that void, by giving them the talent and production support they need, and priced so every station can afford national-caliber announcers and high-quality production. We think GMs and sales managers will be surprised at how much return they'll get on their investment!" For a limited time, HearSpot.com is offering a discounted rate for charter subscriptions. For additional information on the services provided by HearSpot.com, including audio samples of HearSpot talent and production value, visit www.hearspot.com, or contact a representative by calling 877 909 SPOT.
XM Satellite Radio and the Country Music Hall of Fame announced a country music partnership under which XM will broadcast a live five-hour show daily from its state-of-the-art digital studio to be built in the Hall of Fame's new Nashville museum, scheduled to open in May 2001. Fans across the country will listen to XM's daily show and daily specials, featuring Country's newest stars as well as rarely heard historical performances and recordings from the Hall of Fame's vast archives. XM Satellite has also added 15 new members to its programming team. This first wave of XM programmers, announced by Lee Abrams, XM's Chief Programming Officer, includes Director of Talk Kevin Straley, Director of News Irina Lallemand, and Director of Channel Production Dan Turner. XM has also hired the following Program Directors for music channels; Kenny Curtis, Kurt Gilchrist, Rick Lambert, Blake Lawrence, Charlie Logan, Mark Parenteau, Redbeard and Eddie Webb, as well as Music Directors Ward Cleaver, Josh Cunningham and Sari Zalesin. Matt Wolfe joins XM as one of its Production Directors. Matt was the national Production Director for Austin, TX, based GulfStar, guiding the sound of more than 50 stations. www.xm radio.com, www.countrymusic hallof fame.com.
Vanilla Gorilla Productions adds 5 stations to the Vanilla Gorilla roster: Mix 94.1/Amarillo, KROCK 100.1/LaCrosse, Cat Country 96/Macon, 104.1 WTNV/Jackson, and 101.1 THE BUZZ/Panama City. 800-811-4847 or info@vanilla gorilla.com.
TM Century, Inc. announced the promotion of three employees and plans to open an office in New York City. 31 year TM Century veteran John Kuykendoll was promoted to Vice-President-Facilities. Chris Cline has been promoted to Director of Creative & Marketing for the company's station ID division. Jose Antonio "Tech" Guerrero will assume the newly created position of Director of New Business Development. Later this year, Mr. Guerrero will open TM Century's first office in Manhattan. TM Century also announced the formation of a TV music division of the company with noted composer Jake Pittman. The TV division, to be known as "Jake & The Boys," will concentrate exclusively on developing music for TV & cable networks and facilities. 972/406-6823.
BroadcastAmerica.com recently launched BroadcastBible.com, an Internet gateway to Christian music and talk radio. BroadcastBible.com has links to stations that play southern gospel, modern rock alternative, soul gospel, country, contemporary and traditional worship music, Christian rock, rap, rhythm and blues. Radio stations streamed by BroadcastBible.com include WJIS in Sarasota, Fla., this year's Dove Award winner for "Station of the Year"; and KXOJ FM in Tulsa, Okla., the 1999 Dove "Station of the Year."
♦