As the digital age marches on, in the race between DAT, MiniDisc, and CD-R, it looks like the CD is going to be the choice to do the job the cassette did for so many years. Purchased in reasonable bulk quantities, blank CDs are under a dollar each and will probably get even cheaper. Granted, you can't use them again, but how many times have you "burned" a 10-minute cassette with a spot or demo and actually "reused" that cassette? CDs as a cheap recording medium are here. You get uncompressed digital quality, and everybody has a CD player these days. This month's Q It Up wraps up this 2-part series as we take a look at what stations are using to burn CDs and how they are being used.
Q It Up: What hardware (and software, if applicable) do you use to record audio to CD? What are your likes and dislikes (if any) about your current system for burning CDs? How has a CD recorder helped you in your studio? What do you use it for?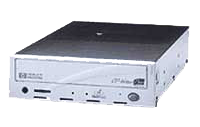 Todd Richmond [ToddWMPI[at] aol.com], WMPI-FM, Scottsburg, IN: I own two CD burners, one external, one internal. The internal one, an HP 8200i, is in my computer at home. The external, also an HP, sits in a very secure spot in the radio station. I use Adaptec Easy CD Creator for both places, mainly because it's the software that came with both burners, but it certainly seems to work well for me. I've been using the burner I keep at work to master frequently used jingles to CD, as opposed to dragging out the reel every time. I had contemplated mastering spots on it, but decided mastering to MiniDisc was easier. The CD burner at home gets used to transport anything I make at home to work and vice versa. Of course, I would never use my burners to make illegal copies of commercial CDs...that would be unethical. Now, if you'll excuse me, I have the new Garth Brooks cooking.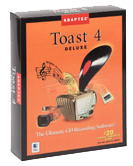 Craig Jackman [craigj[at]canada.com] CHEZ-FM, Ottawa, Canada: I use my regular workstation with Cool Edit Pro v1.2 and Wave Center I/O to get audio in the computer. Just the regular CEP effects do most of the cleanup work to get tracks fit for CD. The only drawback is that the CD burner is on our network server so everyone can load to it for document backup. I have the only computer on the network for loading audio. Every time I want to burn a CD, I have to notify the I.T. Engineer, who burns it off the next time he's in.
With this set-up, we don't use it that often. I've burned off a hand full with spots and promos I want to archive, plus all the "live in studio" music we do. Although the reps know it is available, clients have not requested CD copies of their spots or jingle tapes. I think our former accounting department used it more for backing up documents and archiving.
Andrew Frame [aframe[at]usa computers.net] Renda Broadcasting of Southwest Florida: We don't have a burner in the station studio, but I do use a stock HP burner with Adaptec software at a private studio I freelance with. It's an internal CD-ROM replacement drive for the original read-only drive that came with the computer. The software does a nice drag-n-drop, treating the burner like a standard disk drive, so that part of the operation is easy. The only drawback is the inability to create "index" cuts on the CD. I can make "tracks," but not "index" tracks, so each CD maxes out at 99 cuts, instead of the 9,800 possible with indexing. (99 tracks, with 99 indexes per track). We maintain a 4000 cut library of movie and TV drops, so indexing would be a real boon. It has helped by reducing storage space from archival reels, shipping costs, and better quality audio to clients. Mostly, we use the burner for archiving SAWplus sessions and sending completed work, especially audio for PowerPoint to clients.
Jeff Matzka [JeffMatz[at]aol.com] WWZZ, Washington, D.C.: Two years ago, I was using one of the Marantz standalone CD recorders. I was hatin' life! Problems out the ying-yang! Then, I found a good use for it—Coaster-maker/Paper weight...a dual-purpose piece of (a-hem!) studio equipment.
Now, at Z104 and at my business, Matzka Voice Productions, I'm using Adaptec's Easy CD Creator software in my audio PCs. It's perfect for most of my delivery needs, and very easy to use. I can burn audio CDs as well as backup files of my CoolEdit Pro sessions. It has been a very reliable program. I've been using it primarily for demos, but I also have a few clients that like their spots or promos delivered on CD, rather than DAT.
At M.V.P., (my home studio) I also have Sonic Foundry's CD Architect. It's fantastic for making music CDs when you want to do a "nice" mix between tracks. "Nice" is actually too soft a word. "Flawless" is a much better description of the mixes you can achieve with it. Of course, if you're doing mixes, it takes a little longer to use and is a little more involved than Easy CD Creator.
As for my hardware, at Z104 I'm using one of Hewlett Packard's 8100 series 4X CD Recorders, installed in a Celeron 300 processed PC with 128 megs of RAM. At M.V.P., I'm using a Smart and Friendly CD Speedwriter Plus, also at 4X, installed in a Pentium III 500, 128 megs. RAM, and two Ultra ATA 66 hard drives. Both CD recorders are fantastic. I haven't burned a single "coaster" yet with either of these drives.
Alastair Gray [al[at]retailaudio.com]: I use a Hewlett Packard 8100 series quad writer (IDE) with the Adaptec Easy CD Creator bundled with the drive when purchased.
System is generally good. Software is fairly easy to use. Reliability is excellent. Not many dislikes. I generally write audio CDs at quad speed using Mitsui discs (they have the "thalo cyanide" layer, last longer and are very good). The LG discs seem to be OK too. Only real gripe is that if a disc fails, there is no detailed report as to why. A good tip is to ensure that all screensavers, energy management and maintenance etc. are disabled so that NOTHING interrupts the hard drive during the writing process. If you have your writer PC on a network, make sure that the drive is NOT shared on the network during writing. We made a few coasters before we figured these ones out.
The CD recorder has helped plenty, especially in distribution of audio for approval from clients. Not many have DAT or MiniDisc, and for me, cassette is a poor approval media. Also backing up of data is very economical on CD-R.
We produce a one hour weekly syndicated radio program for Southern Africa and our primary use of the recorder is to create the CDs distributed to all the affiliated stations. Quality is paramount for us. We also need a CD which is well written, as some of the CD players in our affiliated stations' studios haven't seen a workshop in ages. So far we haven't received any bad reports.
Dennis Coleman [denman[at]cbs austin.com] Infinity Broadcasting-Austin: We're using Adaptec's "Easy CD Creator" for all of our stuff, and it seems to work pretty well. It does take a long time, though, and one of our afternoon guys tells us that Prassi's system works really fast. We may be able to try that one later after our studio remodeling is done. We mainly press data CDs for system backups, but we burn them for clients when necessary, and we also make copies of our clients' jingle packages and stuff so we'll have them on file for future use. We rarely archive to CD since we produce such a volume of stuff that DAT works better for us. I'm eager to see what other people are using, so we can look at other options that may be faster. Currently, we're using a PC running Win 98, K-6 processor w/64 megs RAM, SoundBlaster card, and Acer CD-ReWriter.
[ProvMedia[at]aol.com]: As a syndicated program and spot producer for Christian radio, Providence Media Group uses CD-R quite extensively—almost exclusively. We produce nine daily features, which air on over 700 radio stations in the US and around the world. All of the masters, and a majority of the dupes end up on CD. Only two networks take their programs on DAT—and I suspect it's because they can use the DAT again for personal use. We've found Adaptec software with H-P (external) and Plextor (internal) burners to be an adequate combination. Production is accomplished in SAWPro with DirectX plug-ins.
Eric Bohlen [ebohlen[at]DBCKNOX .COM]: We just got in a Marantz model CDR-630. It's the first CD recorder I've ever worked with, and it seems to run smoothly. I don't really like the auto track feature (which is what I use to master a bunch of spots or promos at one time) because it "clips" the beginning of each track. Other than that, it's great. In addition to using it to master production (we use to use DATs for masters), we also use it from time-to-time to send out a spec commercial on CD to clients. It looks far more impressive than a cassette, and we use it to make up a dozen or so copies of song parodies that the morning show, Andy & Alison, produce (they use them as giveaways on air and at remotes). I also have the Neat-O software and templates for creating custom labels and CD packaging.
Donnie Marion [dmarion[at]urjet.net]: Having a CD burner in the studio rocks! We have a Marantz CDR610 MKII Professional. It works very well. I'm told that the CDR 620 model allows the operator to add indexes to each track allowing for better use of the 74 minutes. But we don't have that model, so we get 99 tracks and that's all.
The technical set up is this. The CD burner will record analog from the board and digital from the DAT or DAW. I don't use any special software for recording.
We've found that DATs are still a bit of a problem because they're tape, and tapes break. So I've begun to archive spots to CD. When I get to 74 minutes on a DAT, I record it to CD. So anything you will need again or want to make sure remains in good quality you can put on disc, and CDs are easier for me to store and are cheaper than DATs.
Those are the things I like about having a CD burner in my studio. What I dislike about having a CD burner in my studio is, it's in my studio. When things need to be burned to disc, it's usually a rush situation, so I stop what I'm doing to get the job done or out of the way. And then the ultimate downside, salespeople who want their albums transferred to CD.
♦