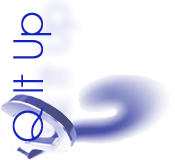 Q It Up: What libraries and/or services do you use for imaging? What format(s) do you image? Which library is your number one "go to" library? What do you like most about the services or libraries you use? Any dislikes? Is there anything you'd like to see added or changed?
Gary McClenaghan <gary.mcclenaghan@bellmedia.ca>;, Bell Media, Edmonton, Alberta, Canada: I use Frostbytes, Groove Tools, Brown Bag (RIPPED), and Short Bus. My go to library would likely be Groove Tools -- seems Will Morgan is definitely on the same page as me when it comes to timing and taste. He has lots of solid fx that mix well with his beds, that make for quick and easy imaging when I need to speed things through. Frostbytes, I mostly use for Frosty's bits for holiday weekends and random air. Brown Bag is great for their beds with multiple takes. Sometimes I just want to use the drums -- they allow me a ton of options, and some of the content I use in my own scripting. Short Bus has tons of beds , fx and artist IDs. I honestly like the way it is so organized!
I basically use the strengths of each, to create my own sound.
Lar Wright <larwright@iradio.ie>;, iRadio, Dublin, Ireland: CHR regional station in Ireland covering 15 counties. I use Imaging Blueprint production service from Contraband Media in the UK. It's BRILLIANT!!
Ben Thorgeirson <bent@newcap.ca>;, Newcap Radio, Calgary, AB, Canada: I haven't done a lot of imaging, but when it comes to services, the one I mainly know is Benztown. I've had a taste of ProdVault and to be honest, I wish we had a license for that, haha! I'm also a fan of buyout packages when I want to shake up my sfx. I'm a real fan of JD1, and from what I can tell on social media, he's coming out with JD2 in December.
Matt Innes <Matt.Innes@sca.com.au>;, Southern Cross Austereo, Broadbeach, QLD, Australia: I am imaging a CHR station called SeaFM, part of the SCA group in Australia. Here at SCA we are using Production Vault as the primary "go to" source -- great mixouts/workparts, which are great if you need bits of colour. It's still killer stuff.
We also use a newer service called "IMGR" – again great mixouts/workparts for colour and flavour with whatever I'm working on.
I also use both for inspiration – they have very slick work so if I'm bogged down I usually go to just have a listen to some of their work and it picks me right up again!
K.M. Richards <KMR@kmrichards.com>;, K.M. Richards Programming Services, Los Angeles, CA: It might not be fair for me to answer this, since I consult stations with "classic" formats and try for more retro-sounding imaging, but most of my tracks come from the late Ben Freedman's "Instant Radio Station", augmented by Power Parts and Promo Dramatica from Dan O'Day's L.A. Air Force.
I haven't taken a serious listen to any promo production libraries since the early- to mid-1990s, but I do think these older libraries are perfect for stations that are not current-based. The L.A. Air Force libraries are still available from Dan, but I don't know what the legal status is on Ben's stuff since he passed away almost two years ago.
Gendron Michaël <michael.gendron@ccapcable.com>;, Bell Media, Quebec, Canada: At my work, we have Production Vault that we use some things from for the imaging. Very good. Very good inspiration for imaging, too! Also, we have Sticky FX -- very nice one. The formats we image are classic rock and AC.
Ronnie Kohrt <ronkohrt@gmail.com>;, Champlain Radio Group, Burlington, VT: My go-to imaging library for my Hot AC and Adult Variety Hits is definitely Splat Imaging. Their variety of audio sound effects and drops inside different formats allows me to let the my creativity flow without holding anything back. A great selection of artist drops allow for more 'music to imaging connection.' I've always felt the connection between music and produced imaging is crucial for the overall sound and flow of the station, as the imaging should 'highlight' the music, and not take away from it.
Their zip file delivery style makes for ease of access and download, allowing me to be efficient, with creativity and all the pieces I need to create award winning imaging!
Ralph Mitchell <RalphMitchell@iheartmedia.com>;: My imaging work includes country, classic country, active rock, classic rock, news-talk, sports, and AC. My favorite is Splat because of the extremely friendly user interface. It seems to work fine with any browser that I use, weather at home or at the station. Actually, I'd be happy to do an endorsement for Splat. They've been my go-to for a very long time, and they make me look good by helping my clients' stations sound relevant There's also some good material on FirstCom - and while their new format is nice, sometimes I have to search harder than I'd prefer to find something I can use. I like to throw in sound effects too, when appropriate, but most of mine are "home-made", so there's no cost or barter. Word for the wise: when you take the time to make your own, save it! You'll use it for years-and-years.
Scott Pank <scott5542@gmail.com>; Pamal Broadcasting, Clifton Park, NY, scottsimaging.com: I'm the Imaging Director at WAJZ and do imaging for a couple other stations. I'm a Producer of a NYSBA Award For Excellence in Broadcasting For Best Public Service Announcement/Campaign: B95.5 Make A Wish!
These are the stations I image and what I use to image them:
Hot AC, Top 40/M & Top 40/R - Reel World's Production Vault
Country - Splat
I also use buyout packages like Ckronic FX and Alien Imaging FX
The one thing I feel all services need more of is Beat Loops. I'd much rather have a company produce five 3-5 sec long loops then one 60 second beat a day. More artist ID's too.
Would you have any recommendations on a company that offers a buyout package of beat loops?
Jose Serato <jserato@univision.net>;, Univision, San Diego, CA: I do some imaging for one of our Spanish regional Mexicana station here in SD. My go to libraries are Imaxion Imaging and FX, Machete Kuts, and Savage Imaging. What I like about these libraries is that I can mix and match one with another. For regional Mexicana I usually use Imaxion library. It contains fast and short bites that give me what I'm looking for. I would like to find more cervices that would offer music beds for the regional Mexicana format.
Mark Fraser <Mark.Fraser@bellmedia.ca>;, Bell Media, Halifax Nova Scotia, Canada: At C100 and The BOUNCE we use ChaseCuts, Production Vault and ShortBus. Number One is Production Vault with Short Bus a close second. I love the wipes from Chase Cuts. Very, very useful. Beds are always an issue. Hard to find good contemporary AC/CHR promo beds.
Adam Venton <adam.venton@ukrd.com>;, UKRD, Bristol, United Kingdom: The main packages we use are Imaging Blueprint and Redefined Media, plus we dip into Audio Sweets and 50 Calibre Effects/Fish Food occasionally. I also make my own sound design which I have started to incorporate recently - I'm able to make it exactly fit for purpose.
Format-wise, our group consists of mainly AC and some Hot AC stations.
The number one go-to package for us is generally Imaging Blueprint. The effects are very clean and not too brash or abrasive in the midrange, which suits our AC stations in particular. It also contains elements that pack a punch, plus some groove-based musically timed electronic sounding fx - ideal for our Hot AC stations. I guess you could sum it up by saying it gives us high quality variety.
Dislikes - buyout packages or releases tend to tire. I find myself using certain fx in certain ways, almost getting stuck in a rut - it's hard to stay creative when things become comfortable. Ideally, I'd like a service that updates regularly (such as IMGR or Production Vault, both of which include world class sound design) but for a group our size, it's not financially viable. This is one of the reasons I have started making my own imaging fx and sound design - when I need to freshen things up, I can, and I can tailor it exactly to what we need.
General comments - making sound design is easy, but making quality, razor sharp crystal clear sound design is very, very tough. I like fx that are non-intrusive, to embellish and sweeten the mix rather than cover up mistakes/sloppiness. But maybe that's just me!
Karlo Zsolt <karlo@karloproduction.com>;, Karlo Production, Budapest, Hungary: To be honest, I use effects from 4-5 different libraries and I combine these with artist drops, listener drops and music drops. So I wouldn't say that I have a favourite library. I'd say you have to find the perfect effects for each task. I select those impacts, breakers/starters, risers/whooshes that will help me to achieve a truly unique sound. So I rather use less effects and focus more on the drops. I think nowadays creativity is the most essential part.
Of course plug-ins are also very important, and usually I use personal settings to make the outcome even more special. There are countless ways to create your own sound and in order to find the best you have to be able to experiment with the settings apart from the original.
Russell More <rmore@islandradio.bc.ca>;, Island Radio/Jim Pattison Broadcast Group, Nanaimo, BC, Canada: I use and am very happy with the services put out by ReelWorld's Production Vault. I image a cluster of 6 stations on Vancouver Island, with formats including Hot AC, Rock, AC and even an Oldies (Sinatra, Bennett, Diamond etc.) station.
Prod Vault is able to provide me with format specific pieces for all except our Oldies Station. Based on each station's specific agreements, I have access to ReelWorld's Hot AC, Rock, Classic Rock, AC and Holiday Vaults. Because the Oldies station is much more niche, I use selections from our commercial/imaging music service with Megatrax to really get that Big Band feel that we need!
The range, access and immediacy of all of the Vaults is fantastic! It gets us what we need, when we need it and ReelWorld is always improving their site and services to make its product user-friendly and up-to-date with sometimes daily uploads.
What would I like to see done different? Could they add an Oldies vault? Haha! Not many of those stations around anymore, probably not a huge call for it...
DJ A-Smooth <djasmooth1@gmail.com>; www.djasmooth.com, New York, NY: I use older Chase Cuts and Killer Hertz the most. I subscribe to Ian's Big Fish, which is a great weekly service. However, when it comes to current stuff, going through acapellas is a great for creating sweepers.
Steve Curry <SteveC@101-fm.com>;, WBEB-FM, Philadelphia, PA: Here at 101.1 More FM, WBEB I've been using Splat for the past 2 years and can't say enough good things about them. The search function is terrific and the elements are top notch and modern. Just a few weeks ago I contacted them to custom make a piece I needed for our Christmas imaging and they over delivered by giving me something better than I described. Finding elements for AC can be tough. Many services think AC is still stuck in the elevator, but these guys get it. If you have a hotter leaning AC sound like we do, Splat will not disappoint.
♦
Thanks to all who responded. Your input is valuable and appreciated. If you have a question you'd like to see posed to the RAP Network, email it to editor@rapmag.com. If you would like to join the Q It Up panel, send your request to editor@rapmag.com. You do not have to be a current subscriber to RAP to join the Q It Up panel.