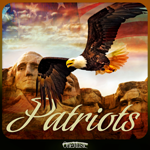 ► New releases from FirstCom include: Celtic Life BBCPM033 - Documentary soundtrack for a Celtic life. Evocative folk music stories. Celtic Visions BBCPM034 - Grand orchestral themes. A beautiful history of Celtic lands. Happy Chimes CHAP414 - A happy, clappy little album of fun and frolics. Tropical Jukebox Vol. 3 'Niceup Reggae' CHAP416 - Jammin reggae cuts direct from Jamaica, featuring the legendary artists Cutty Ranks, Junior Toots and Selassie Souljahz. Erased Tapes Collection NUGGETS09 - Retrieved, resampled, reimagined. A collection of tracks carved from the dusty tapes of the Chappell archive. Simple Is Good 2 EVO212 - A perfect way to start the day. Happy, upbeat, fun and positive themes, songs and underscores. Music For Story Tellers EVO213e - Dramatic and emotional underscores for documentary, film and Television by Jonathan Elias. Cinematic Drama EVO214e - Big, bold, building scores for film promotion and dramatic underscore. Ambient to epic, intimate to expansive. Audition these and more at www.firstcom.com.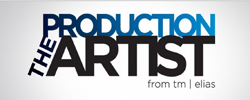 ► TM Studios, a division of WestwoodOne, announced a partnership with Elias Arts. TM and Elias Arts are rolling out the introduction of a one-of-a-kind production music library known as The Production Artist. This celebrated library, renowned in entertainment media, is new to radio. The content has only previously been available for network TV, film, and national agencies. "We named it The Production Artist because the exceptional music supports producers in maximizing their personal expressions and creative energies with extraordinary variety and inventiveness, " says Jim Long, Chairman of Elias Music Library. "The Production Artist will inspire producers to construct distinctive solutions that will satisfy the highest creative standards in radio production." The Production Artist sound design library features thousands of cuts, multiple cut-downs and versions, plus all the individual "stems". The library updates with a hundred new cuts and thousands of new files every quarter. Greg Clancy, VP Creative/GM, TM Studios, says "I can't overstate the creativity of the content of this library. Every track sounds like something you would hear on network TV. TM wanted to help turn radio's weak spot--commercial breaks--into its sweet spot, and that's what this library does." Visit TheProductionArtist.com to view the short video demo and sign-up for a free preview of the entire library. For availability in your market, contact TM Studios at info@tmstudios.com. www.tmstudios.com, www.eliasarts.com, www.westwoodone.com.

► Nominees were announced for the Canadian Music and Broadcast Industry Awards. Indie88 in Toronto was nominated in both the Rock Station and Promotion of the Year categories. RAPster Dave Cockram, who is the Production Manager at the station, submitted a composite of this great sounding station for us to put on this month's RAP CD. Thanks, Dave, and good luck!
► New York Festivals® International Radio Program Awards announced the 2014 Finalists for The World's Best Radio Programs™. The GrandJury® panel selected 260 entries submitted from 32 countries. All Finalists proceed to the medal round to determine Gold, Silver, and Bronze trophies. RTÉ Networks Ireland led this year's competition with 23 Finalists, Canadian Broadcasting Corporation saw 21 entries move forward, followed by TBI Media United Kingdom with 17 Finalists. View full list at www.newyorkfestivals.com.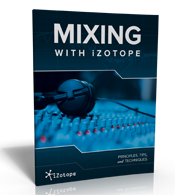 ► iZotope Inc. announced the release of a new 70+ page guide entitled Mixing with iZotope: Principles, Tips, and Techniques. The publication, available free of charge in the iTunes store and through iZotope's website, provides valuable instruction and step-by-step guidance for anyone wanting to learn more about the process of mixing recorded audio. Filled with insight that represents ten-plus years of audio research and development by iZotope, this free guide demystifies the art of mixing by exploring key components of the mixing process. With the added practical experience and perspective of mix engineer Sean McLaughlin of 37' Productions, this guide is a great starting place to explore a number of common mixing scenarios—from setting up a soundcard to delivering final, polished mixes. "We're happy to announce the release of a companion guide to our mixing tools Alloy 2, Nectar 2, and Trash 2," says Product Manager Brett Bunting. "We hope both iZotope and non-iZotope users will be able to walk away feeling confident about their mixing skills and empowered to take that next step with their audio." Key Features: Get started by setting up your equipment properly and preparing for your mix; Understand the many elements of mixing, including level, EQ, panning, and time-based effects; Learn how to get started with a mix and how to work with clients; Find out the proper way to finish a mix. www.izotope.com/mixingguide. ▲