Jeff Thomas, Production Director, Virgin Radio, London, England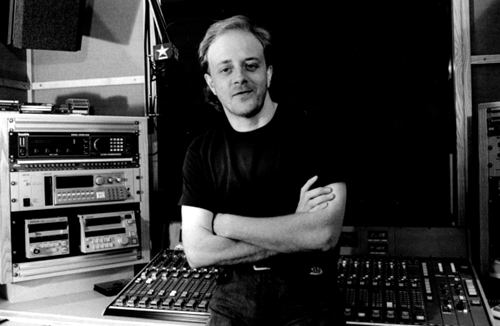 by Jerry Vigil
A few months ago, we checked in with Steve Martin at BBC Radio Scotland and got a perspective of "public" radio in the U.K.. This month we visit with the Production Director at one of the U.K.'s hottest commercial stations. Though it is a commercial station, very few spots get cut at Virgin Radio because of its national presence. As a result, the promos and IDs get all the attention of Jeff Thomas, a gentleman who recently moved from his homeland of Australia to take on this creative challenge far away from home. Jeff spares nothing when it comes to imaging Virgin Radio in a most unique way, and this is evident in the sample of his work featured on this month's Cassette. Crank the monitors and fasten your seat belts before listening!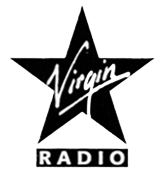 R.A.P.: Give us a rundown of your resume.
Jeff: I probably had a weird start inasmuch as I had a bit of a radio upbringing. My father was in radio which meant I was in and out of fourteen schools as he darted across the countryside of Australia. That didn't deter me. I still didn't get the message or the warning. At about the age of fifteen, after a short stint in a program called Work Experience in Australia, I got a job as a dubbing boy--I'm not sure what you call it in the States--which is basically just transferring commercials as they come in off tape and putting them onto cartridge. This was in Perth, Western Australia.
About six months later, the Production Manager of the station told the Sales Manager of the station what he thought about him, and the Production Manager was then escorted to the door. So, I was left, with six months' experience, making everything from promos to commercials and carting it all, which was good experience because I really didn't know what I was doing. But I had to get everything done by the end of the day, and there was nobody around who could show me anything regarding production. I did that for about eighteen months, and then they eventually got somebody to come in to be Production Manager. So, I went back into a secondary role. I stayed at that station for about five and a half years and eventually decided I wanted to tackle new things. So I moved over to another city in Australia, Melbourne. I was there for about two years and, after that, moved on to Triple M in Sydney, which was probably the best thing that happened to me at the time. I started there making commercials, and after about eighteen months was given the Production Manager's position. The Triple M network grew within Australia and eventually went from one station to two and then up to five. After about eight years there, I moved over to Virgin in London in February of this year.
R.A.P.: What made you decide to leave Triple M and Australia?
Jeff: I think it was a combined thing really. It happens after eight years at any one place, I guess; I was starting to do things within set formats rather than come up with new ideas. You know, I'd get a weekend promo or whatever, and I'd sort of put it into the format I was used to. Also, to be honest, growing up in Australia, there's this sort of vibe that Australia is such a long way away from the rest of the world. So, some of my reasoning was to travel and see the rest of the world. I saw it as a two-pronged challenge, to come to a much bigger city and also to see a bit of the world at the same time.
R.A.P.: Did you consider working at any stations or markets in the U.S.?
Jeff: There was an offer from Virgin while I was in Sydney, so I didn't come over here and start looking for work. Obviously, coming from Australia, I thought of the U.S. as being a more predominant radio market for me, a more predominant market for me than the U.K., so that was the first factor. The second factor was obviously the green card scenario, actually being able to legally work in the States. And thirdly, there was also this other thing; as far as I know, Australia and the U.K. are the only markets--maybe this is a bit of a generalization--but the only main markets that don't have Production Directors who sit there and read their own stuff, which is basically one of the big differences about the U.K. and Australia versus the U.S.. That helped.
R.A.P.: How did Virgin Radio find out about you?
Jeff: It was through a consultancy deal they had with a guy I had worked with in Australia. I think, in hindsight, what was actually happening was that he was pitching Virgin to me at the same time he was pitching me to Virgin. Eventually, at the beginning of this year, we managed to hook up, and I came over here on what turned out to be quite a visit. I came to London for three days. That's twenty-five hours in a plane. It was thirty-seven degrees in Sydney. I came here to minus three for three days, then got back on the plane for another twenty-five hour flight back home, back into thirty-seven degree weather. So that was a bit of a shock. There was definitely nothing in Sydney or Triple M that drove me away. It was just that everything seemed to fall together. It was time for a change and time for a new challenge, and there is no doubt, that is what it has been. It's been a big challenge.
R.A.P.: Tell us a little bit about Virgin Radio.
Jeff: It basically started off as an AM station back in April of 1993. Just under two years later, which was April of this year, it started broadcasting, in London only, on the FM band. So the situation is that it is still AM nationally, which includes Wales, Scotland, England, and Northern Ireland. It's FM in London and the southeast of England, and it's broadcast on cable and satellite throughout Britain and Europe. So for such a young station, it's got a pretty big network. I mean, there's something like thirty AM transmitters scattered across the U.K., and it's standing up in London like an FM station unto its own.
Basically, we're talking about the same radio station here. We're seventy-five percent simulcast, maybe twenty-five percent split. That's probably not the world's most accurate assessment, but apart from the commercial breaks, the promos, the news and traffic and sport and that sort of stuff, and a few split programs, we're basically the same station. Because of the promise of performance laws in the U.K., for them to get the FM license in London, there was obviously a certain amount of programming that has to be designed for London only. So, we do things just for London. Obviously whenever we do promos, we're doing two versions. Sometimes we're just talking about London things. Other times we just want to make sure we're getting the FM frequency across in London and the AM frequency across in the U.K.. And there's also a show we do which is specifically for London which happens Monday through Friday at night. Originally they pitched to get FM nationally and this was the compromise, basically.
R.A.P.: You are the Production Director for both the AM and FM stations. What are your responsibilities?
Jeff: It changes and it's still developing. We're in a great position here whereas we don't make any commercials within the radio station. All commercials come from outside studios and production houses. Aside from that, it's like any production department inasmuch as everything is prerecorded, apart from the music, obviously. The promos, the IDs and that sort of stuff are all prerecorded. At Virgin, because of the setup, my job is a little more involved. It's a little more across the technical side of things. For example, when I first got here, one of my first jobs with another producer at the radio station was setting up the FM processing sound.
R.A.P.: How does Virgin avoid producing commercials? Don't you have a ton of "local" accounts without agencies who require the station to produce their commercials, much like stations in the U.S.?
Jeff: It was like that in Australia. We were so tight in Sydney that we basically made commercials overnight. We started commercial production at six or seven o'clock at night and worked through to the morning because we were tight for space. I think what happened here was--and maybe we're riding on this wave a little bit--but because the station was national to start off with, there was no direct business as such. All the clients we were dealing with were national and, therefore, were going through advertising agencies or local studios or whatever. Now, with the London thing, we're dealing with more direct clients inland. We have to service London clients. But, apart from one or two commercials that come in from here or there, we're still in the extremely fortunate position of accepting most stuff from studios and agencies, and I'm not complaining.
R.A.P.: Commercial radio in the U.K. is relatively young. What are your observations about this so far?
Jeff: From what I've heard, commercial radio here is about twenty-two years old. Before that, it was just the BBC. Obviously, the BBC here is like nothing I've ever come across before. I'm sure it's the same for you guys in the States. It's not just a radio station here. The BBC was almost the voice of western civilization during the wars. So it's been around for a long time.
But, as you say, commercial radio here is still really young. I can only remember from the stories I heard from the old man that when radio in Australia was only twenty years old, it was still banging a gong at the top of the hour and that sort of stuff. For commercial radio to be where it is here in the U.K. after twenty years is quite staggering. I also get the vibe that in the last five years the commercial radio industry here has been on steroids or something. It's really had an acceleration in the last five years. There was a new station that started in London last week, and there are still new licenses coming up in the future. It's getting fairly fast paced here, and it's growing up quickly, which is a good thing, I think.
R.A.P.: What competition is there for Virgin Radio?
Jeff: Our competition nationally is Radio One, which is the hipper of the BBC stations. Locally, in London, it's Capitol FM which was one of the first stations that started back in the seventies. It is a much more established and bigger network than Virgin. Capitol is a network that has stations around the U.K.. It doesn't broadcast nationally, but it owns stations nationally, and as far as Virgin goes, we're dealing with a lot of heritage in competing with Capitol. I think there's a great point of difference between the two, and we're definitely not trying to attack the same market or demographic by any stretch of the imagination. I couldn't tell you what Capitol is aiming for specifically, but I know that our target is fairly strictly AOR, twenty to forty-five. You'd have to say that Capitol is slightly more pop oriented and slightly younger.
R.A.P.: What is this new station that went on the air a week ago doing?
Jeff: They're called Hot FM. They're going for a slightly more soft rock approach and they're next door to us on the dial. I don't think there would be any problem in picking the difference between the two if you decide to have a holiday in London and tune down the dial, but it's still fairly tight in competitive terms. And because there are still new ideas and techniques being tried out within radio in London, I'm sure there's as much dial surfing here as anywhere.
R.A.P.: Where does the name Virgin Radio come from?
Jeff: Well, that's something that's been around since before the '60s because of the record company, Virgin Records. From my understanding, the record company is now not owned by the Virgin group but it was definitely started by the same people. Obviously, the record company started a long time before and had its initial success with Mike Oldfield's "Tubular Bells." Then the punk era came along and they discovered Boy George and so on and so forth. It then grew into a much bigger thing that now incorporates not the record company anymore, but the radio station, the airline, and other companies. There's Virgin Vodka. There's Virgin Cola. There's publishing. There's computers. The list goes on.
R.A.P.: What does the name Virgin represent with regards to the image of the station?
Jeff: I guess it represents the attitude of the brand, whether it be the record company or the radio station, inasmuch as it warrants attention, whether it's necessarily innocent or not. But it is out there shaking people, sort of demanding you look at it or listen to it or pay attention to it. It's a really subconscious thing, and I'm sure a great deal more thought has gone into it than my representation of it after eight months. But that's how I see it. I see it as slightly risque. It's definitely got a bit of a street vibe connection. It's definitely not bland and maybe verging on the element of irreverent.
R.A.P.: So how do you image this station called Virgin Radio?
Jeff: When I got here, the station had a very strong visual image with the brand name of Virgin because of the history with the record company, the publishing company, and so on. Basically, my brief was to come up with a unique audio image that was not only unique to the U.K. but, as much as possible, could stand alone in any market. We wanted to inject as much of a sense of humor as possible. We also wanted to create as much fun and excitement as possible, keeping in mind all the time that we were targeting more "thinking" adults, if that is a fair way of describing them.
The stuff I'm responsible for are the IDs and the promos. If there are any specials or anything like that, I'll do that. Any stuff outside the radio station that is representing the radio station, that comes under my control. We just try to make it all a little different for Virgin. Whether we're using a production package, whether we're using grooves from a song, whether we're using just simple drop ins or whatever, we just try to make it a little bit different so that if you hear something on this radio station, it will be slightly unique. There will be something about it that makes you perk your ears up for whatever reason, be it conscious or subconscious.
R.A.P.: Are you also writing the promos and IDs?
Jeff: I basically write the promos. Like any station, I'm working very closely with the Program Director and the programming department, and the writing is one of the things I like a lot. But I'm not writing positioning statements or station IDs. I'm having input on those, but I'm not sitting down saying I think we should say "more music" or "less talk" or any of that sort of stuff. That's done in a bigger discussion and under a greater umbrella. But the production department looks after the promos, whether it's the bigger stuff where I'm sitting down surrounding myself with encyclopedias or videos, or whether I'm just doing a weekend promo or a tour promo or something like that where I'm just walking around the production studio like an idiot making a lot of noise and jotting things down on paper.
R.A.P.: What differences might there be between the way a rock station in London is imaged versus the way stations in the U.S. or Australia do it?
Jeff: I think it's a two-sided coin in a way. Australia, I guess, is not at the stage the States is, but still I would say the stations are more aggressive in attacking each other. So, coming from that sort of marketing into London, there's the side of the coin where I'm used to doing that kind of stuff and can take for granted that the people will pick up on the thoughts or ideas that I'm trying to put on the air. And I'm keeping in mind what's been happening on the radio here and making allowances for that. But I also think there's the other side of the coin, and I like to affiliate the two in a lot of ways. Even though radio here is a certain age and has decided to take a certain tack, the music industry here is as old as any and is as up front as any and is as good as any and is taking as many risks as any. So, I have the opinion that just because commercial radio didn't start here until 1973 doesn't mean that people's attitudes and people's understanding of good production or simple subconscious reaction to audio--if there is such a phrase--it doesn't mean their attitudes and understanding started only twenty years ago. There were the Beatles. There was Hendrix. There were all of those guys, and now it's U2 and whoever else.
So I think there is definitely a strong bridge that can cross over there, and if you're providing something that is not insulting anybody's intelligence, something that is trying to cause a bit of a reaction, whether it's the hair raising on the back of the neck or a few goose bumps here or there, or something that's a little bit different and taking a few risks, then that has every chance of getting the same acceptance as the latest U2 single.
R.A.P.: You mentioned earlier that Production Directors in the U.K. don't usually produce their own voice. What does Virgin Radio do for a station voice?
Jeff: One of the first things I had to do was to find a new voice for the radio station. I found it very hard at first, not having the history with (a) the accent or (b) the talent around. There are some amazing names here and some amazing talent. I think there is a lot of versatility here, and there are a lot of American accents on the air here. Capitol uses Brian James. Radio One sticks more to their jocks. There are not a lot of guys floating around doing free-lance, specifically targeting radio stations, like there are in Australia and in the States.
So I spent something like my first two weeks in London listening to the tapes of voice over guys around and soon realized that we weren't going to really find or really want one voice to do IDs, promos, and that sort of stuff. And because of the history of Virgin in this country, we wanted to keep a predominantly British heritage. We didn't want to have a big American or Australian or Canadian read sweeping between songs. What we decided to do was to set up a bit more of the Virgin "farm," if you like, inasmuch as we've got different voices we will use for IDs, and we've got a few voices for promos, and we've got a few different voices that just float between the two. Don't get me wrong; we don't have a block out rule that says we won't have any Americans on the station. We use Keith Eubanks quite a lot. We've used a Canadian who lives here, Bill Mitchell, for quite a few things. All I'm saying is that we didn't want one voice to sum up the radio station. We didn't want one voice to have the personality of the radio station. We wanted it to be a little more multifaceted and a little more multidimensional in a way. I think that's really worked in our favor. I think it is the link with all of these things that is the style, rather than the voice. We can get a girl. We can get a guy. We can do this or that, or we can try something new. But at the end of the day there is this one thread that still makes you think you are listening to Virgin, but it's not necessarily one voice.
R.A.P.: In the U.S., the reason stations usually pick one voice to voice all the promos and IDs is to maintain consistency with the identity. Most stations will use the one voice based on the premise that the listeners will identify with that voice and say, "that must be station X." But for you to use so many voices and try and link them together with the "style" of the station is an approach I'm not familiar with. Do you feel it works there because the competition is limited?
Jeff: Well, at the moment, I feel like it's working because what we're trying to do production-wise with the radio station is still fairly unique to this market, and that's not saying it's better or worse or slower or faster. It's still developing and it's still growing. We're still trying to do new things with it, but at the moment I definitely think it's working. We're using a few different styles and taking a few different approaches. Some of it may be a little too subconscious in a way, but I think the underlying factor of all of it is that it's coming from Virgin. It's not about dropping hilarious lines on you. It's not all the same, but there's this underlying thread throughout that is constant.
I'm definitely not trying to set this up as being an invaluable link to the radio station. There's a lot of training and a lot of talking about it within the department. I'm not making everything for the radio station. I think it's an attitude that is still developing within production as it is still developing within programming and with promotions, and I think as the station moves on, the link between the three will become stronger, and eventually you'll have something that's very viable.
R.A.P.: With so many station voices to use, are you utilizing the convenience of ISDN or something similar?
Jeff: Yeah, absolutely. We're using ISDN quite considerably. We also have some voices locally that we get into the studio and we produce them there, which I prefer. One of the great things I've found using ISDN here in London with the ProTools system is that even though it's got this conversion delay, I'm still, through patching, putting stuff straight onto the bed. I've always preferred, in most cases, making a bed first and putting the voice tracks onto a bed. Now, on an analog system, that's very time consuming because you have to dub off all of the voice tracks, then dub them back on in time because of this delay. Because you can just grab them loosely on ProTools, it works like a dream. We're using a guy who lives a fair way away from London, and we use him on a weekly basis. With ISDN, it's just a matter of dialing in. It's perfect.
I was talking to somebody, I think it was Keith Eubanks, who was saying that with the combination of ISDN technology and the net technology, he's soon going to be able to spit out all of his work onto the net.
R.A.P.: Tell us about the studios you're working out of.
Jeff: Production studios...there's one and a half. One is also the standby on-air studio. We're basically both using ProTools driven on a Power Mac. In my studio, I'm using an Akai S3200 sampler, the Eventide H3000, a small little Yamaha keyboard which is basically just a trigger more than anything, and we've got a couple of Rane compressor/limiters and that sort of stuff. This is basically a totally digital radio station, which is one of the other things that attracted me to the job. Up until the end of last year, I didn't know how to turn a computer on, and now we're talking about a system within the radio station that you're hard pressed to find a reel of tape in.
It's quite amazing, and I guess a lot of it stems from the fact that this is a young station. One of the things that continually blows me out is the fact that not only is a lot of this stuff more capable, but it's also a lot cheaper to equip stations with this stuff these days. We've got a DCS system that handles our commercials and promos and IDs which is "post" studio inasmuch as whenever we hit the button, this thing sends out two feeds, one to FM and one to AM. We've had to devise little audio triggers for news and for traffic and for sports and things like that which we can land in the same place on both FM and AM. We've got an RCS system called RCS Master Control which, from what I can understand, is like the mother ship of the Selector programming software which is used extensively in Australia and the U.K., and I'm sure it's used in America. Until recently, we used to play all the music off of RCS, but it's also got this amazing production tool. It's 2-track hard-disk editing but very, very powerful. That covers the on-air sort of things and then ProTools is in production. It's strong, but all you can do is sit down and pray you never get a power surge. You're open to a whole new element of problems with digital, I guess.
R.A.P.: What about production music? What are you using?
Jeff: We've got the standard production packages as far as what would normally be used for commercials. We're in a situation here because of PRS and the systems that are unique to the U.K.. From what I can ascertain, we have the libraries that are distributed by KPM or something similar that we can use if we're going to use a promo which is strictly client based. As far as promo production goes, strangely enough, we've just managed to lock into a couple of Brown Bag CDs which is quite unique for me because I've spent the last eight years in Sydney competing against Brown Bag. It was always locked out, and we could never get to it. It's quite strange to put in a CD that you've actually never heard before and know most of it because it's something you've worked against.
I'm making a bit of music myself. I've also got X-FX, the Sean Caldwell/Hal Knapp CD, which is great. And I don't even need to go into the Brown Bag stuff because the dynamics in that stuff is amazing. But with all of it, I tend to like to take bits of it rather than using one piece. Because Brown Bag is so acceptable or obtainable to a lot of stations, even though at any given time it's market exclusive, I tend to like to take a piece and definitely not improve it--I'm not taking any ego trip here--but just add my own touch and just take a bit that does what I want it to do rather than me being locked into any particular format. So I take one brass stab or one hit from a piece and make it do something else. My attitude with these packages has always been to take them and add my two cents worth and then make them do something else so it still has an element of uniqueness to the radio station.
R.A.P.: You said you make some of your own music. Are you a musician as well?
Jeff: I'm definitely not a musician. I've dabbled in taking a few sound effects and making a few sound effects of my own, but there are no masterpieces in there. We're talking about basic shortwave radio sound effects and stuff where I put a dozen sounds into the Mac or, back in Sydney, onto the 24-track and just keep on adjusting things until I get something I like. Don't worry, I'm not making any sixty second pieces here.
R.A.P.: What's your "production philosophy?"
Jeff: It's no big revelation. I just think it's one of these great jobs where you can take risks, and if it's crap, you can trash it before anybody else gets a chance to hear it. Even though you're working within a department within a radio station with a lot of people around you, this happens basically in people's heads as far as the creation of it. So you've got this ideal chance, as opposed to most other jobs, to try something weird, and if it doesn't work, just trash it. You can be your own critic. You can try something which is totally stupid, and if it's an absolute disaster, nobody gets a chance to hear it but you. That's my vibe. It's like you go out a little bit farther left than you would normally, and if you have to come back a little bit, then you can.
R.A.P.: There are a lot of young production people, and some not so young, who will read this interview and listen to your tape on The Cassette. When they hear the tape, they are going to be impressed. To these producers who are aspiring to be better, what advice would you give?
Jeff: I think one of the criticisms that could possibly be made toward me is that I take it too personally and I live it too much, and I tend to beat myself up about it a lot. I have this very big understanding that things are good for its time, but you can listen to something two days after you've made it and hate it. You can listen to something three days after you made it and think that somebody else remixed it while you weren't looking. I tend to think that maybe if I was to push to be a bit of an "all-arounder," that might be better. I think you've got to be aware of what else is happening in your market. I think you've got to be aware of what's happening with the music the station's playing--the latest trends. I've sort of been lucky enough to hear a lot of American radio, decent American production, and Radio And Production is one of the great avenues of that. But I think you've also got to make sure you can do a bit of writing, make sure you can edit, make sure you've got a basic understanding of how a song is constructed. And I think it's as important to surround yourself with good people, follow good people. I think it's important to train the people who are working with you if you're in that position. I think the best thing is maybe not to strive to be the world's best at any one particular facet, but to try and cover all bases.
R.A.P.: When do you know you've just finished a good promo?
Jeff: Well, in Sydney, there was a girl who worked in promotions. If I made a good promo and I dragged her into the studio to give her a listen and she got goose bumps, then I thought I had a win. I think it's something that gets the message across, which obviously is the most important thing. But if you can cause a physical reaction, whether it's hair standing up on the back of your neck or a few goose bumps or whatever, then you've had a bit of a win.
♦