By Jeffrey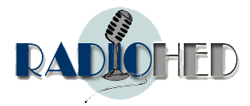 Hedquist
1. Lists are a great way to break writer's block. 2. Lists are a unique way to tell a story. 3. Lists are a proven way to market to your prospects.
Lists have been the basis for best-selling books: 7 Habits of Highly Effective People, 22 Immutable Laws of Marketing, 50 Shades of Grey.
Songs: Twelve Days of Christmas, 99 Ways To Die, Fifty Ways to leave Your Lover
Endless direct marketing pieces: Do You Recognize the 7 Early Warning Signs of High Blood Pressure? 10 Ways to Beat the High Cost of Living. 5 Mistakes Almost Every Investor Makes.
Want a different approach for your client's radio campaign? Make a list. It will leave space in the story for your listener to co-create, to fill in the details, to participate.
There are many ways to use lists. Here are a few:
Informational: All the information is available online.
Car dealer: Want to make your car last longer? 1. Change your air filter and oil filter regularly. 2. Check your coolant 3. Tire pressure etc.
Restaurant: 6 Ways To Impress Your Fiancé's Parents: 1. Research their occupations, hobbies, interests, etc. 2. Dress to impress. 3. Firm handshake etc. …6. Pick up the check
Florist: 5 Easy Ways To Extricate Yourself From The Doghouse: 1. Apologize. 2. Tell her how you feel about her. 3. Apologize. 4. Visit Gabe's Florist for an "I've Been A Jerk" bouquet. 5. Apologize.
As you create your lists, don't make all of the items self-serving. They should be easy, useful, free or low-cost. Maybe just a few suggest visiting or buying from the advertiser.
Top Ten Lists:
Cue drum roll and follow David Letterman's lead. Make it a humorous list. Possibly end with #1. Two words – Advertiser Name. This kind of list should be changed up often.
Lists from common experiences:
The book of home plumbing: Chapter 1: Your bathroom sink is clogged. Chapter 2: You try plunging, using coat hanger as a snake. Chapter 3: You crawl under sink with wrench and apart sink trap. Chapter 4: Sink unplugged. Dirty water everywhere. Chapter 5: Reattaching trap, drain pipe breaks. Chapter 6: Attempting to replace pipe, you skin knuckles and bruise arm. Chapter 7: Holding box of Band-Aids in one hand, you call John Robinson Plumber with the other. Chapter 8: John arrives and fixes sink in 10 minutes. Chapter 9: Breathe sigh of relief. Put ice on arm.
Is it worth it?
48 additional months driving a pre-owned car.
497 meals cooked at home instead eaten at restaurants.
416 Vente lattes – skipped.
Your reward - the beginning of your youngest daughter's college tuition.
Savings – it's the little things that add up. Libertyville Savings Bank – we show you how.
♦