Adam Burgess, Network Imaging Producer, The One Network, Bristol, United Kingdom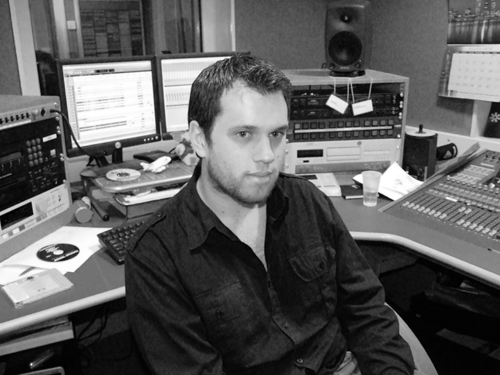 By Jerry Vigil
As the regular stream of contributions for the RAP CD come through the Inbox, occasionally we'll hear a piece of work from somebody new that makes you go, "Whoa… who's this guy?" Adam Burgess is his name, and he's climbing the imaging ladder rather quickly. Still in his early twenties, he's the Network Imaging Producer for GCap's One Network in the UK. This CHR formatted network consists of over 40 stations and reaches an audience of nearly seven million people. This month's RAP Interview gets acquainted with Adam and takes a peek at the One Network. Be sure and check out this month's RAP CD for an ear-poppin' sample of Adam's work.
JV: How did you get into this business?
Adam: It was a bit of an odd way really. I was studying some college at the time — psychology and biology and a few more 'ologies — and I just had this real passion for music and being in a band and stuff. I wanted to get involved in some way. So I sent a letter off to my local radio station at the time, Power FM on the south coast of England, and kind of begged them for a bit of a tour and a have a look around. Off the back of that, I got three day's work experience where they sat me with the producer at the time. We hit it off really well, and I have never looked back from that point. I was about 16 years old at the time.
I dabbled in the different aspects of the radio station. It wasn't solely production at that point. I started off, what we call over here, tech-opping. I don't know what you would call that your side of the pond [board-opping], but basically it's running out pre-recorded shows and that kind of thing. From there I actually started doing some overnight shows and some presenting. And while I was doing that, I was keeping up with the imaging guy there, just sort of sitting down with him. I remember being absolutely fascinated about what this guy was doing, and that's where my passion came from. I pretty quickly dropped the whole presenting idea and the rest of it and just thought, "This is it. This is it for me. I want to do some production!"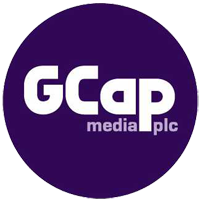 JV: So where did this passion take you as you made your way to your current position with GCap?
Adam: Once I had a bit of experience under my belt, the CD went out far and wide, and I managed to get some freelancing for what was the old Capital Radio Group at that point, at Capital itself, for a station called Southern FM, which was based down on the south coast of England.
I'd done that for probably two or three years, and then there was a big gig that came up in Manchester for a company which was called EMap at the time. I guess their most famous brand would be KISS 100 in London. This gig was for a very large radio station in Manchester, and at the time I think I was about 19. I thought, "There's no way in hell that I'm going to get this gig. But you know what? I'll send the demo and the CD anyway and kind of see what happens." Within two weeks I'd moved up to Manchester and I was doing it. It was crazy. I was there for about a year working with some very talented people and having a good time working on a station of that size.
Then out of the blue I got an email from the then head of production for the network hub down here in Bristol who said that one of their producers had gone. He was an Aussie guy and he'd gone back to Australia, and there was, as he put it, a production chair, and would I be interested in filling it. So I thought, "Yeah why not, let's do it." And that's how it came about.
JV: So you must have been around 20 years old when you started there? And how long have you been with GCap?
Adam: Yes, I believe I was 20 when I started here, and I've been here now coming up to three years.
JV: Who were some of the people whose production you listened to in your early years, whose work made you say, "Oh that's great. How did he do this? How did he do that?" Did you have a mentor or two during that time?
Adam: I've got to say I was very privileged to be around and have always been around the very best, feeding off of other people's talent. I guess the first guy I came into contact with would be the station imaging producer at Power FM where I started, a guy called Ali Resakhani, who later went on to work for Capital and is now doing bits and pieces for the BBC over here. He's just a phenomenal producer, and I feel very privileged to have been able to work with him from such a young age. I guess if there had been just one person that has influenced my style it would probably be him.
But there was one other guy who started out at Power FM where I did when I was 16 at pretty much the same time as me. A guy called Tom Cross. He's someone who I would now say is one of my best friends. He's kind of come up with me and is now head of production for the More FM Network out in New Zealand. He's someone who I will always call a brother. There's that brilliant, friendly rivalry between us, where I'll make a piece of production and I'll buzz it across to him and go, "Hey, check out this trailer I made," and he'll do the same with me. We kind of critique each other. I'll go, "I love what you've done there. And that sounds brilliant here," and it just keeps us on our toes. I would say that he has always been an influence to me and is a great positive vibe in my production. I think it's just it's brilliant to have someone like that where you can share work because it really keeps me on my toes.
JV: Tell us a little bit about the One Network and what your responsibilities are there.
Adam: The One Network is just one of several formats owned by GCap. The One Network consists of around 40 radio stations and is a CHR format. There's a team of us guys here working for that. The actual department I work for is called Program Services, and there's probably about seven producers here, working on different areas of it.
We've got guys here that do S&P, people who mix live music sessions when bands come in, and show producers. There are music schedulers and all sorts of people that work for Program Services that don't work for a specific radio station but work for the group in general. I would say my role is the imaging of the shows and the stations. 90 percent of my work is network shows and imaging. I recently re-branded commercial radio's national chart show, and was responsible for a complete re-brand of the network at the end of last year.
JV: What do you mean when you say you re-branded "commercial radio's national chart show"?
Adam: I'm talking about Hit 40 UK. It's the national chart show that is run out on commercial radio. It's basically the original chart show that's got the most heritage. There are two main chart shows in the UK. There's the one that's run out on commercial radio, which is Hit 40 UK, and then there's the one that the BBC provides. The one that's run out on commercial radio would be very close I guess to what you guys call AT40. It's basically that kind of thing. It's the old Pepsi Chart, and it's got a lot of heritage. It goes out on pretty much every commercial radio station in the country. It came in house, into GCap Media, around Christmastime, and I re-branded the chart show at that point. GCap now owns that chart show and supplies it for the commercial radio networks — for itself and the other companies within the commercial radio network.
JV: What would you say is the basic philosophy behind the imaging for the One Network?
Adam: I did the re-brand for this network probably at the end of summer last year. The way it came about was there were originally two companies that merged. One was the old Capital Radio Group, and one was GWR. So when the two companies merged, the purpose of the re-brand was to make a unified sound, a GCap unified sound. So that involved a new voice, a new sound design package, and a slightly hotter feel to the production — clean and solid but a little bit hotter, a little faster paced than what had gone before.
JV: Do you do any imaging for the local stations on the network?
Adam: Each local station has either its own local producer or an audio controller, and it's really their job to kind of look after the bits and bobs at the local level. But if they're on holiday or they're unable to do something or maybe they're just run down with so much work, then we lend a helping hand. But largely, if we make say music promos, music demonstrators, sweepers and IDs, it's for the group as a whole and not for any one specific station.
JV: It seems UK producers were some of the first to introduce beat matching in their promos. Are you doing a lot that these days?
Adam: We go through phases. It's a tough one because you'll get some programmers that really like it, and you'll get others that don't think that it really works. They feel that you're listening maybe to one song because the tempo of the piece of production is the same. It kind of sits in the background and people don't take note of it. It doesn't feel like variety is there. What's really tough with a lot of what we do in this department is that you'll find that there is no one size that fits all. You'll never please everybody all of the time — such is life.
And beat matching is very time consuming. You'll spend just as much time working your way through the playlist and working out the BPMs of those songs as you will actually producing the promo. You find one song that might work, and then you'll find some with the same BPM, but they just don't really gel together. It just takes a long time and a lot of prep for that type of promo. But when I do them, I try not to do anything too extreme. I don't like changing the BMP of a song any more than three or four BPM either way from the original. Otherwise I feel that it just kind of sticks out a bit. It starts to sound unnatural.
I will go through the playlist and stick the songs into Pro Tools, and I'll use a plug-in called Serato, which I just couldn't live without. It's brilliant. You can highlight four bars of a song, punch the four bars into the plug in, and it'll tell you the BPM of that song. I jot that down, and once I've gone through the newest additions to the playlist, I can then start to think about what songs will work well together.
JV: Your approach to imaging, would you say it leans more towards the quick no frills style of imaging, or do you venture into the theater of the mind style of content quite regularly?
Adam: I would probably say it's safe to say it's more of the no frills style, kind of strong and quite rich. But not so much the theater of the mind stuff.
JV: Is that because that's what the programmers want, or is that just your style?
Adam: I think it's probably my style because it's what I've been exposed to from the beginning. Also, there's not really a lot of outlet for the whole theater of the mind stuff on the shows and the bits and pieces that I work on. It's not really there to do that with.
JV: What about time restrictions on promo — do you have some guidelines because you're a network?
Adam: Because of the network, most promos need to be 30 seconds. When radio stations are in network time everything has to kind of fit together. So if we can get them all hitting 30 seconds then that keeps the programmers happy. It's a shame because sometimes it's a little bit constricting. When you've got a good idea going, and you want a bit more time to play with some ideas and stuff and the extra time isn't there, it's a bit annoying.
JV: You mentioned Pro Tools. Tell us about the studio and some of your favorite toys.
Adam: The studio here is running Pro Tools 7.3 off a Digi 002. Plug-ins-wise we have the Waves bundle, which is I guess the industry standard really. It's fantastic. And on top of that, EQ/compression-wise, I really like the Focusrite stuff. I've got those as a kind of supplement to the Waves bundle, and Serato for beat matching and beat manipulation and stuff like that. I also have a studio at home that is a little different. For finalizing stuff at home I really like the TC stuff — TC Finalizer.
JV: What resources do you have on hand to work with, from your voice talent bank to your production libraries and online services?
Adam: On hand we have two daytime voices, one of whom is Dave Bethell. He is our male voice for the network. And Emma Vane is the female voice of the network. We have daily sessions with Dave, which can be anything from half an hour to two and a half hours long. He gets 40 pages sometimes. He's doing a lot of radio stations, and it's very time consuming and very tiring for him. But he's brilliant, and he's a great voice.
Emma does sessions once a week. Dave is the main voice, and Emma is the kind of the shade to his — the light and shade if you know what I mean — a backing voice that adds that bit of color.
For effects packages, there's a guy called Ben Neidle who has produced an effects package called ID One, which is just brilliant. He is the old head of production for XFM in London. He kind of went off to start his own little production company and produced this sound effects package, and it's mind blowing. I think it's brilliant. It's way up there with the likes of Chase Cuts and Killerhertz. So we got him to do some custom sounds for the re-brand, plus we have his library. I think there are 200 plus cuts, which include effects, drones, beds, all that kind of stuff.
That's it. I know a few of the London stations have companies that sign up to services like Frostbytes and Chase Cuts, but the One Network doesn't use any of that. It's just that effects package, those voices, and that's it.
JV: What is your approach to producing to a promo? Where do you start and when do you know it's finished?
Adam: That's a tough one because it's quite organic. There's no list that I'll go through. I mean, the relevant pieces of information have to be in there, and then it's just whatever feels good. My approach probably varies from promo to promo. If it's a music based promo, then I'll probably start with the music tracks first. If it's for our Late Night Love show, then it's more speech based, so you would concentrate on getting the information and the script and everything like that kind of settled first.
And then because it's all so subjective, it's just what feels right. Ideally I like to give myself 24 hours after I think I've finished something to go back to it and go, "Oh yeah that's cool. I can deal with that. I can send that out to the radio stations." Or I can listen to it a day later and go, "Ooh, why did I do that? I need to remix that again…," or something.
JV: Are you typically given that kind of time to turn around a promo?
Adam: Sometimes. It varies. A lot of times you'll get a rush job and that's a bit of pain, but so be it.
JV: What amount of work would you say that you're personally turning out in the course of a week?
Adam: I don't think I could put a number on it. Some weeks it goes pretty quiet, which is quite nice because you can spend a little bit more time on some of the other projects that you are working on and give them a little bit more TLC. Other times it's just all hands to the deck and you just got to produce your little heart out. Summer is usually quite busy. Around Christmas and the lead up to Christmas can be quite busy. And then it can Peter out for a few weeks and go a little bit quiet. The build up to Christmas can get busy when you start having guys either here or at local sites starting to take their holiday. Then you need to look after a little bit more work for them or take on more work from someone else. It gets a little bit frantic then, but that's not too often.
JV: Have you had a chance to listen to North American radio at all? And if so, what was your impression of the imaging you heard compared to what you hear there in the UK?
Adam: I managed to listen to a little bit of radio when I was in LA last August. I went up there to the Dan O'Day production seminar and was very interested to see what KISS LA had to offer, what they were up to. I guess the other obvious one is Z100. I try to listen to a little bit of that streaming online. The imaging I generally hear, and certainly from something like Z100, is very big, and it sounds brilliant, which was quite different to what I felt that I heard from my snapshot of listening to radio in LA. I felt that was very fast paced and quick, but it wasn't quite what I was expecting. I was expecting a lot more kind of beat matching and that sort of intricate stuff going on. I didn't really feel like that's what I got from listening. There was great positive flow on the production, and technically it sounded really nice, but construction-wise, it wasn't what I was expecting to hear. I'm in no way saying what I heard was bad or anything like that at all. It was really good. But it wasn't quite what I was expecting that was all.
JV: How often do you have to go in and freshen up your promos and your IDs?
Adam: I guess it would depend on the burn factor. I mean if you've got a feature that's running every day, Monday to Friday, then you'd want to refresh that every couple of weeks. It depends on how the production is scheduled. Some things like imaging packages could stay on air for six months, sometimes even a year. And that's fine because it's building that brand identity, so you don't want to mess with it too quickly. I guess a good example of something that I've worked on recently would be this Late Night Love imaging package in which I've used a band called Massive Attack. They had a fairly big hit in the '90s called "Teardrop," and it's a beautifully emotive song with a lot of instrumental throughout. I started to use that as the theme to the show, and it's just gone down so well. The presenter gets emails and phone calls actually saying, "What is this piece of music that you're using?" It's really kind of gelled itself in with the show and is part of the show now. So with something like that I guess you would change the voiceover over the top and update that kind of stuff, but you'd want to keep the song in there and keep the theme and the brand identity there for some time. If we were talking about daytime imaging packages, your generic IDs and sweepers, I think we would consciously try and update those probably once every three months.
JV: What are some of the bigger challenges you face on a regular basis there, besides Christmas?
Adam: I guess most recently the Hit 40 stuff was a big challenge. It was a very proud moment as well because it's a chart show that I've listened to as a kid growing up. And it's actually something that Ali had done a few years before me. I'd got to that stage where I was re-branding a national chart show, and wow, I was just over the moon with it. I was so proud.
There are some instances where the commercial radio sector will kind of try and challenge the BBC. I don't know if you know much about the kind of rivalry or how UK radio works with that, but the BBC is…, I don't want to say all powerful, but they've got fairly big budgets. They've got very good presenters and stuff. And every so often, commercial radio teams up together, and we'll put on a show of some kind to try and rival that.
We did a Robbie Williams gig — he was live from Vienna — and I had to do the imaging for not only GCap but the old EMap group as well. We also did a show called the Vodafone Live Hour and Nokia Select, which are kind of live music shows, and those went out across the commercial radio network. I did the imaging packages for those. So every once in a while there's some really big important stuff, and it's such a thrill and a buzz to be working on that kind of stuff.
JV: Well you've worked for the network and you've also worked for individual stations. Which one do you like best, working for the individual station or the network?
Adam: Oh that's tough. They both have their pros and cons. I love the fact that I'm working on such a larger network and have influence on so many stations. I feel incredibly proud to be able to do that. But at the same time it's so great working at a local site where you know that you have complete control of one station; it's your baby and you get to mold it with the Program Director as you see fit.
One thing I do miss from working at a local site would be getting in the car at the end of the day and completely listening to all of my output and going, "Oh, that didn't work so well," or "Maybe I should have done this with this promo." Whereas sometimes you'll send a piece of imaging or a trailer or a promo to a station on the other side of the country, and you'll never actually get to hear how it fits on air with the rest of the output.
JV: What's down the road for you? Are you one of these guys that just kind of takes it day by day and enjoys it as you go along, or have you set your sites on other networks or stations or your own production company in ten years or so?
Adam: I wish I knew what was down the road. I would love to have my own little production company in the next five to ten years. I mean I look at guys like Jeff Thomas and Eric Chase, and I think, "Wow, that's living the dream. That's brilliant." I don't know how feasible that is though. I'm very much enjoying what I'm doing at the moment, but you've got to go out and make your own luck. It's like with this current job — it was just an email out of the blue because of someone that I'd met; I had done a bit of networking and talking to people. And so it's kind of making your own luck and then letting it happen, just waiting to see what happens next.
♦